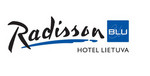 More about company »
Hotel Bar Manager
Vilnius
- VIEŠBUTIS "LIETUVA", UAB Radisson Blu Hotel Lietuva
Job description
Main responsibilities:
Leading and inspiring the young and enthusiastic SkyBar team;
Effective management of employees, their work organization and scheduling;
Development of Bar concept;
Implementation of Bar product sales and other promotional campaigns;
Communication with guests;
Solving challenging customer service situations;
Ensuring high quality customer service in the Bar.
Requirements
Higher or University education,

At least 2 years managerial/supervisory experience in the catering/customer service field, preferably in an international company,

A positive outgoing attitude, self-initiative, creativity and ability to lead and motivate the team should be your personal features,

Fluent knowledge of Lithuanian, Russian and English languages,

Experience in a hotel business would be considered as an advantage.
We offer
Radisson Blu Hotel provide ample opportunities for personal development and career advancement which will only be limited by the goals you set and your performance in achieving them.

Other info:
We'll inform just selected candidates.
Confidentiality is guaranteed.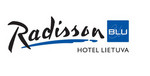 VIEŠBUTIS "LIETUVA", UAB Radisson Blu Hotel Lietuva
Radisson Hotel Group, viena didžiausių ir dinamiškiausių viešbučių kompanijų pasaulyje, valdo Radisson Blu bei Park Inn by Radisson viešbučius Lietuvoje. Grupės portfelyje yra daugiau kaip 1.400 veikiančių ir ruošiamų veiklai viešbučių 110-tyje pasaulio šalių ir teritorijų.
Šiuo metu kompanija siūlo darbą Vilniuje, didžiausiame Lietuvos viešbutyje Radisson Blu Hotel Lietuva, Konstitucijos pr. 20, kuriame yra 456 svečių kambariai, vienas iš didžiausių ir moderniausių konferencijų ir renginių centras, restoranas Riverside, vestibiulio baras bei baras Skybar, esantis 22-ame viešbučio aukšte.