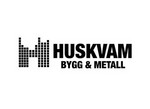 Huskvam As offers job:
Huskvam As
Huskvam AS is a staffing company that was established in autumn 2013. We have our office in Øklandsvegen 32 approximately 3km outside Ølen center.
We carry everything in building, industry, steel, construction, welding, industrial plumbing and metal work. We have also specialized in demolition. (We hire personnel in these fields). Please contact us if you would like an informal chat with us.