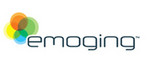 More about company »
IMAGE PROCESSING SPECIALISTS - no experience required - fixed-term contract
Job description
How would you like to work for an ambitious, innovative company with a fun and congenial international team, be located a few steps away from the city center and enjoy freshly prepared lunch every day? Sounds good? Then EMOGING may be exactly what you are looking for - we are offering a 2 -3 month-long full-time contract starting in August.
Here are some of the tasks that await you:
Image quality control

Image enhancement

Cropping

Color correction

Retouching

Image-linked data control
Requirements
Are interested in photography/image editing and know how Photoshop, InDesign and similar programs work (no need for expert-level skills, just be willing to learn and we will teach you the rest!)

Have an good command of the English language

Can work independently without constant supervision and deliver a quality result.

Don't mind repetitive tasks and can stick to the standard…

…then this is an exciting opportunity for you to gain experience, if you are still a newbie in the field, make some useful professional contacts and, on top of that, have fun with a friendly and outgoing team!
We offer
We offer you:
Full training when you begin;

Spacious open - space office in the center of Vilnius;

Salary of 770 Eur gross;

Freshly prepared meals at the office every day;

Fun and games with the team.

Interested? You are welcome to apply.
We'll inform just selected candidates.
Confidentiality is guaranteed. By sending us your CV, you confirm that your personal data provided by you is true and accurate and you agree that your personal data would be processed for recruitment purposes.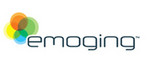 UAB "Emoging LT"
We have been around in Denmark and Scandinavia for more than 60 years. We are glad to start our 7th season in Lithuania! We are excited about hopefully inviting you to our huge & shiny office in Vilnius (Šeimyniškiu Street).

For our Vilnius team, we are looking forward to hiring 2/3/4 months contracts, but if we see the true potential, skills, supportive attitude, effort and
inspiring mindset, we might offer a full-time job for the right person

What are we all about: internationally and here in Vilnius?

Emoging is the brand that encompasses a few of our businesses (photography, image processing, and software development). We are excited to have
Vilnius as a key location where part of our team will be working on image processing.

Why 2/3/4 months contract?

You see, our peak season is between August and November - this is where we add a lot of new team members. However, we do have full-time
opportunities within our company for great performers after the season is over.