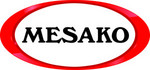 More about company »
Inžinerinių sistemų (vėdinimas, šildymas ir oro kondicionavimas) Darbų vadovas
Job description
HVAC installation company is looking for ventilation and heating, tap water and wastewater system installation work supervisor.

HVAC компания ищет РУКОВОДИТЕЛЬ РАБОТЫ по установке инженерно-технические системи вентиляции и отопления, водопроводной и канализаций.
Requirements
Work supervisor should have at least 3 year experience in either the system installation.
IWork supervisor must understand and speak english and russian language.

РУКОВОДИТЕЛЬ РАБОТЫ должен иметь не менее 3-х лет опыта в установке системы.
РУКОВОДИТЕЛЬ РАБОТЫ должны понимать и говорить на английском и русском языках.
We offer
Company offers competitive salary and benefits.

Компания предлагает конкурентоспособную зарплату и выгоды.
Salary
Depends on results
Prospect of increasing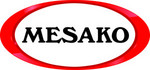 Mesako SIA
Company has been founded in 1997 and has been working since in mechanical system installation, designing and servicing works.

Компания была основана в 1997 году и работает с тех пор в монтажа, проектирования и обслуживания механической системы.