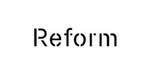 IT infrastructure implementation and support technician
1800-2700
€/mėn.
Neatskaičius mokesčių
Vilnius
- Reform Supply & Logistics, UAB
Darbo pobūdis
In the role as IT Infrastructure implementation and support technician at Reform, you will be tasked with ensuring that your co-workers work efficiently and effectively. You will be reporting IT Infrastructure implementation and support Lead and support the roll-out and implementation of the IT vision for Reform, both in the short and long term. You should be an effective communicator and have the ability to execute technology projects. At Reform, we have an ambition to deliver excellent and affordable design for our customers, underpinned by working with the best software platforms and you will be an essential part of achieving that goal.
We are looking for an entrepreneurial, hands-on, can-do attitude IT Infrastructure implementation and support technician to improve our internal and external IT infrastructure, who can with the guidance of our CTO ensure a technology stack which can support and unpin the growth ambitions of Reform.

Key responsibilities:
Manage day-to-day general IT tasks
Source and manage hardware
Ensure network infrastructure is running smoothly
User management

Additional responsibilities:
Day-to-day vendor handling
IT Task management
Support the business in making application decisions
Maintaining adequate security protocols

Key applications:
Jumpcloud
Unifi network
Jira
Reikalavimai
Required Experience:
At least 3 years in IT support
Knowledge of networking
Exposure to managing Windows and MacOS devices
Experience with Jumpcloud/Active directory

Nice to have:
Ubiquiti specific experience
Experience with Service Desk
Experience in implementing networks / security systems

Skills:
Good presentation skills
Attention to detail
Ability to work under pressure in multiple projects
Strong communication skills
Proactive
A like for networking
Security minded

Language requirements
Lithuanian (Native or full professional proficiency )
English (Native or full professional proficiency)
Danish (Optional, but a plus)
Mes jums siūlome
Join Reform, a EUR 20m revenue scale-up with headquarters in Denmark and support and underpin our continued growth as we scale our business in existing and new markets.
Atlyginimas
1800-2700 €/mėn. neatskaičius mokesčių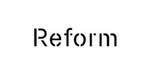 Reform Supply & Logistics, UAB
Reform Supply & Locistics, UAB (Reform Group Holding LT) - skandinavų kapitalo įmonė, gaminanti virtuvės baldus. Įmonių grupė, kuriai priklauso Reform Group Holding LT, valdo parduotuves Danijoje, Vokietijoje, Jungtinėse Amerikos valstijose, o pardavimus vykdo visame pasaulyje. Lietuvos įmonė gamina visą grupės parduodamą produkciją bei vysto naujus dizaino sprendimus.
Daugiau info: