Job ad is not active
You cant candidate to this job ad anymore, but check out other: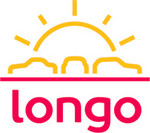 IT System Administrator
Online interview
About
Longo Group is the leading used car retailer in the Baltic states with a presence in Riga, Vilnius, Panevezys, Klaipeda,Narva ,Tallinn and recently also entered the Poland market in the city Białystok. Our mission is to transform the used car industry by providing a fully transparent, reliable, and world-class car purchase experience to our customers across both the digital and brick & mortar channels. At Longo, we value transparency, reliability, and a professional approach in everything we do.

Longo Group consolidated revenues exceeded 30 million euros in 2021. The company goal is to further increase revenues 5–10 times and become an undisputed market leader in car retail in our region.

To support our growth ambitions, we are looking for IT System Administrator at our Lithuania office. The IT System Administrator will join our existing team and help to maintain & develop Longo IT infrastructure over several locations in Europe.
REQUIREMENTS:
At least 1+ years experience in systems administration

Hands-on experience with setup, configuration, administration, and troubleshooting network systems, routers, switches, and access points

Knowledge of Active Directory and Office 365 administration

Personality with the self-learner approach

Team player - proactive and open to innovation

Strong problem-solving skills

Great communication and cooperation skills

High sense of responsibility

Fluency in spoken and written Lithuanian and English

B category driving license and ability to travel
NICE IF YOU HAVE:
Experience with Azure services

Experience with Zabbix administration

Experience with Mikrotik devices configuration
RESPONSIBILITIES:
Ensure continuous operations of IT infrastructure, communications, and IT systems in all company locations over Europe

Setup, configuration, administration, and troubleshooting of hardware, software, and networks

Setup and maintain user accounts

Travel to local Longo offices in Europe

Procurement organization of new hardware and software

Provide technical support to users for both hardware and software issues

Take an active part in IT infrastructure improvement projects and come up with new ideas for improvements
WE OFFER:
Advantage of working in a fast-growing international company that is a market leader

Dynamic and friendly work environment

Professional and helpful team members

Learning opportunities and professional growth
Salary
1500-2500 €/mon. gross
Depending on work experience and skills TBD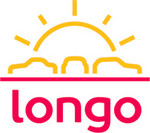 UAB "Longo Shared Services"
UAB "Longo Shared Services" yra "LONGO GROUP", didžiausio naudotų automobilių pardavėjo Baltijos šalyse, dalis, keičianti rinką ir tenkinanti aukščiausius klientų keliamus standartus.
Mūsų įmonė susikūrė 2018 metais ir veikia visose trijose Baltijos šalyse, taip pat ir Lenkijoje. Esame įsteigę aptarnavimo centrus Vilniuje, Klaipėdoje, Panevėžyje, Rygoje, Narvoje,Taline ir Belostoke.
information about UAB "Longo Shared Services"
1548 €
Avg. salary gross
(2% didesnis už LT vidurkį)
2-3 mln. €
Revenue 2021 y.
Distribution of employees by salary (before taxes):
25% earn up to 1154 €
25% earn 1154-1460 €
25% earn 1460-1903 €
25% earn more than 1903 €