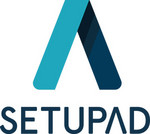 Junior Full Stack Developer
Job description
Setupad is looking for a Junior Stack Developer to join our team - in Riga or preferably Vilnius! We are among the fastest-growing startups in the digital advertising industry. Our team consists of dynamic and motivated people excited to do their job and share knowledge with you. You will have the possibility to work in an international environment with our colleagues from Vilnius, Riga and Barcelona.
Requirements
Responsibilities:

Develop Setupad's advertising platform infrastructure and the backend;
Develop front-end solutions for our internal team;
Develop other tools and solutions to improve the whole Setupad technology stack and help online publishers earn more advertising revenue.

Requirements:

We would highly value your candidacy if you possess most of the following skills and knowledge:
JavaScript
HTML, CSS, PHP, SQL
Git;
1+ years of experience in development;

Knowledge in the following technologies and areas will be considered as an advantage:

Node.js, React JS;
Material UI;
Express (Node.js);
TypeScript;
Experience in advertising (ad serving, programmatic, prebid.js).
We offer
Office in a modern office with a start-up friendly environment and flexible working hours;
A lot of decision making freedom in your field of expertise;
Participation in ad-tech conferences, self-education possibilities, courses, and more;
Private health insurance;
1500+ EUR/NET monthly salary depending on experience.
Join a team of online media and advertising experts and become a part of a rapidly growing ad tech business. Currently, we are developing proprietary, top-notch technologies to help other online businesses flourish.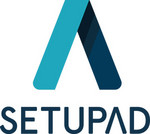 SIA Setupad
Setupad padeda interneto media kanalams optimizuoti jų programmatic pardavimus ir padidinti reklamos pajamas. Pagrindiniai klientai yra didžiosios Baltijos šalių svetainės. Mes kuriame savo technologijas bei optimizavimo algoritmus ir šiuo metu ieškome žmogaus, norinčio išmokti dirbti su naujausiomis reklamos platformomis bei jau turimas žinias pritaikyti praktikoje.