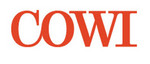 More about company »
Your job will consist of
Design and layout of printed (e.g. ads, leaflets, posters etc.) and online (web banners, presentations, website layouts etc.) marketing and communication material;

Design of illustrations, icons, infographics, charts, graphs etc.;

Contributing to development of material for animations and videos;

Development of visual solutions following our Corporate Visual Identity (CVI).
Your professional background:
You have bachelor degree in design, art or communication field (fresh graduates are welcome to apply);

You are skilled in Adobe InDesign, Photoshop and Illustrator (additional knowledge of Adobe Premier or AfterEffects would be considered as advantage);

You possess some knowledge within visual communication and prefer minimalistic design solutions;

You have some experience of working within a framework of Corporate Visual Identity;

You have experience within print design;

Your English skills are proficient both oraly and in written.

Your personality:
You have a positive way of thinking and you are an energetic and friendly person;

You are service minded and always strive for excellence;

You are dinamic and flexible, easily accept changes and are able to work both independently and in team;

You are a curious person who has "can do" attitude and is able to learn fast;

You are solution oriented and have good time planning skills;

You are structured and have a good eye on details.
WE OFFER
We offer an exciting job in COWI where we place emphasis on personal commitment, responsibility, and independence in everything we do.

You will be part of a big international team of communication specialists, with 15 colleagues in COWI Graphic Design Centre in Vilnius. We boast a good social environment, which is development-oriented and which considers knowledge sharing to be a key element.

We will provide you with unlimited access to LinkedinLearning (former Lynda.com) trainings for your daily development and continious professional growth, as well as health insurance for your wellness.

Do you feel like you are our new colleague?
Send your portfolio and CV in English.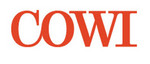 UAB "COWI Lietuva"
COWI is currently looking for a new team member to join the team of COWI Graphic Design Centre in Vilnius, Lithuania.

COWI Graphic Design Centre is a part of global People & Communication team and delivers high quality graphic solutions for internal and external COWI communication needs around the globe. All COWI visual material for both print and online, from technical layouts to creative concept development is produced by the COWI Graphic Design Centre team
information about UAB "COWI Lietuva"
2325 €
Avg. salary gross
(80% higher than LT average)
5-10 mln. €
Revenue 2018 y.
Distribution of employees by salary (before taxes):
25% earn up to 1550 €
25% earn 1550-1868 €
25% earn 1868-2511 €
25% earn more than 2511 €