Job ad is not active
You cant candidate to this job ad anymore, but check out other: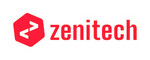 Junior/Mid Automation QA Engineer
Online interview
Приймаємо українців
About us
Zenitech is a dynamic, experienced, multinational team of technology and advisory professionals, a proud partner with today's blue-chip brands and tomorrow's leaders. Our goal is to help companies find the best and most efficient solutions, create new and develop existing products.

Our offices are in Vilnius and Kaunas, but we are providing a flexible working environment.

Currently we are on the lookout for Backend Automation QA Engineers who will join one of our projects in the Sports & Gaming industry. The goal of this project is to automatise as many products as they have and present betting opportunities for this industry 24/7. Very wide range of products: dogs and horses racing, virtual racing, esports, lottery games. It allows to find different betting fields and try various and cool technologies around those projects. Teams are working with big data problems, finding solutions, implementing live streaming platforms, automatise betting processes. Zenitech closely collaborates with the client and suggests architectural decisions - the client allows wide autonomy for ideas and new technologies in order to get more efficient solutions.
Skills and qualities we appreciate:
Automation experience and an automate-QA-activities mindset – motivation to implement or learn test automation is a serious advantage.

Understanding of CI/CD principles, management of automated test suites and reporting.

Knowledge of how to 'break' things and to avoid 'happy path' only testing.

Strong analytical skills to get into the detail of requirements through analysis, workshops and good assumptions.

Excellent communication and English skills to collaborate with teammates from both the technical and business fields.

Ability to think ahead, anticipate outcomes and overcome challenges in order to be a proactive part of our community that strives to improve, innovate and provide value.
What you'll do:
Partner with all developers in taking a quality-led approach to development principles.

Ensure the severity and priority of software defects are defined.

Execute automated test cases and report test results and findings.

Reproduce and report defects as well as verify defect fixes on a daily basis.

Design and build automated tests and test suites to run under CI/CD orchestration.

Define and review software requirements.

Participate in QA Chapter activities like mentoring, assessing and interviewing candidates and improving internal processes.

Use the following technologies: Java, Selenium, Cucumber, Spring Boot, JMS and Postman.
What You Will Find At Zenitech:
Salary from 1520 to 3980 Eur Gross - negotiable based on your competencies and experience.

Flexible schedule and agile workspace.

Technical equipment which you can choose.

Private Health Insurance, Pension Plan and Professional Development Plan.

A culture of continuous growth, mentorship and an employee-centric mindset.

Opportunities to learn internally and externally.

A tight-knit, team tradition-loving community of talented and supportive people across technology products and consulting.

Simplified processes, flat team structure, open mindset and great atmosphere nurtured by commitment, autonomy and the principles of democracy.

An opportunity to help your team grow by participating in our Referral System.
A job worth doing is worth doing together, so get in touch to find out more about how you can become part of the Zenitech community!
What you will find at Zenitech:
Work life balance
Flexible work hours
Remote work possibility
Salary
1520-3980 €/mon. gross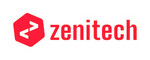 UAB "Zenitechas"
Zenitech is a very "human" workplace based on mutual respect open and direct relationships with each other and with our customers. We value Friendship, Openness, Challenges and Growth. We are visionary and fanatic on technology and solutions and we take pride in what we do. Here you will feel welcomed by great colleagues, who are building a great team of friends. You will have many opportunities to grow together with us.