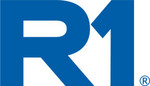 More about company »
Junior Quality Assurance Engineer
Kaunas
- UAB "Intermedix Lietuva"
Join to an organization that is a leader in health and safety!
In Junior QA Engineer role you will be responsible for:
Write and maintain test cases, test plans and test summary reports for both new and existing features.

Execute manual test cases for new features, regression tests, smoke tests and during hot fix cycles.

As part of an Agile Team, attend scrum meetings and sprint planning/reviews.

Triage production support issues and work with Product Management and Development team to resolve those.

Other tasks and responsibilities as defined by the Development Manager.
What You need to be succeed:
Ability to grasp basic QA processes and workflows.

Ability to design test cases based on user stories, bug reports, and existing functionality.

Good English knowledge – both written and oral.

Demonstrated analytical skills and methodical problem solving skills.

A strong wish to automate daily testing activities and to acquire required skills and knowledge.

Preferred Experience:
Bachelor's degree in a technical field.

Bug tracking tools, such as JIRA.
We offer for You:
Position in international company and youthful team.

Training for professional and personal growth.

Modern and ergonomic work environment.

Professional and friendly team.

Office in the center of the city with game room to refresh your mind.

Community with lots of events, football, volleyball, basketball teams.

Health Insurance.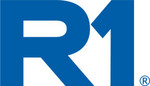 UAB "Intermedix Lietuva"
R1 RCM is a leading provider of technology-enabled revenue cycle management services across hospitals, health systems and physician groups. We implement a combination of industry leading technology, best practices and human capital across the entire revenue cycle continuum or in areas of specific need.
More information:
www.r1rcm.com/
Information about UAB "Intermedix Lietuva"
954 €
Avg. salary gross
(7% higher than LT average)
10-20 mln. €
Revenue 2016 y.
Distribution of employees by salary (before taxes):
25% earn up to 579 €
25% earn 579-775 €
25% earn 775-1038 €
25% earn more than 1038 €
Company manager: Lukas Jankauskas