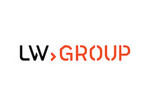 Job description
To serve the customer's factories by ensuring the types of transport and routes that meet their needs and cargo specifics
Plan, organize and coordinate multimodal transportations of raw materials
Negotiate with suppliers, prepare commercial offers
Maintain regular contacts with business partners, carriers and customers
To manage the course of cargo transportation, to promptly solve the problems in cooperation with the staff of foreign offices
Implement analysis of logistics chain problems and look for solutions
Manage cargo transportation documentation.
Requirements
Higher education
Management experience
Ability to ensure fast and smooth movement of cargo flows internationally
Fluency in Russian is a must (English or Chinese languages are considered a great advantage)
Analytical thinking, ability to solve complex problems
Good communication and negotiation skills
Excellent planning and work organization skills
Independence, ability to allocate priorities, results orientation.
We offer
Competitive salary and bonuses
Exciting and challenging projects that lead you to further professional development
Opportunities for career progression
The international and talented team
A company culture that recognizes its employees.


If you feel that your skills and experience match the above we would be delighted to receive your application. Drop us your CV. Confidentiality is guaranteed.

Due to the volume of applications unfortunately we are unable to provide individual feedback. If you have not heard from us within 15 working days, please assume that your application has not been successful on this occasion. Thank you for your interest.
Salary
From 2200 eur/mon. gross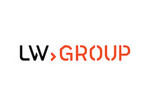 UAB "LW group"
LW group įmonių grupei priklauso keturi logistikos sprendimų produktai: LW logistics, LW trans, LW containers ir Vagon; bei tarptautinės žaliavų prekybos įmonė FE trade.

LW group savo veiklą pradėję 2003 metais, vadovaujamės principu – lyderiais tampa ne tie, kurie daugiausiai daro, bet tie, kurie dirba kokybiškai. Šiandien esame sukūrę vieną pažangiausių logistikos paslaugų centrų Rytų Europoje, valdančių nuosavą vagonų bei konteinerių parką. Kasdien mūsų veikla vyksta daugiau nei 50 pasaulio šalių Vidurio Rytuose ir Azijoje. Esame globali įmonė, įkūrusi biurus Lietuvoje, Pietų Korėjoje, Kinijoje, Kazachstane, Turkijoje, kuriuose patyrusi daugiau nei 70 logistikos paslaugų profesionalų komanda nuolat ieško pačių geriausių logistinių sprendimų.

Mes nuolatos augame ir kviečiame motyvuotus bei ambicingus specialistus prisijungti prie mūsų. Jei ieškai lanksčios ir dinamiškos organizacijos, kuri gali suteikti tobulėjimui palankią darbo aplinką ir galimybę pasiekti pasaulinę logistiką - prisijunkite ir aukite su mumis.