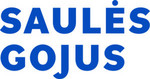 More about company »
KINDERGARTEN ENGLISH TEACHER - ANGLIŠKAI KALBANTIS MOKYTOJAS DARŽELYJE
Gyvenimas "Saulės gojuje" – tai:
 a caring and welcoming school community;
 a committed staff team;
 happy, enthusiastic and motivated children who enjoy school;
 personalised professional support and training for further career development;
 internal and external training, following the adoption of projects and various internship programs in Finland, Germany, Switzerland and other countries;
 meals 3 times a day;
 Christmas time - extra holidays for teachers;
 salary 800 Eur after taxes.

Teachers wanted in both places:
 Šeimyniškių g. 21B (city centre);
 J.Montvilo g. 29 (Grigaičių k., free transport to and from work).
Pagrindinės atsakomybės:
 working together with Lithuanian speaking teacher and teacher's assistant;
 responsible for the education and care of 18 children (3-5 years);
 schedule: 36 hours per week (2-3 short working days per week).
Lūkesčiai Jūsų kompetencijai:
If You are:
 enthusiastic, creative and shows a warm rapport with children;
 fluent in English and an excellent communicator;
 have a recent teaching experience and higher education;
 passionate about motivating and inspiring children to learn and in offering the very best opportunities to our children;
 responsible and assertive, with a calm and positive approach to working with children with high levels of complex needs;
 able to support teaching staff in providing a stimulating and caring learning environment;
 able to work as part of a team and on their own initiative;
 able to adapt and respond to children's individual emotional and physical needs.
Salary
700-800 eur/mon. net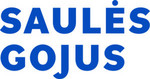 VšĮ "Saulės Gojus"
VšĮ "Saulės gojus" – jau 15 metų sėkmingai veikiantis privatus darželis ir mokykla. Esame inovatyvi ir moderni įstaiga, besivadovaujanti profesionalumo, ilgalaikio bendradarbiavimo su ugdytinių tėvais ir nepriekaištingos reputacijos principais. Šie principai jau ilgus metus mums padeda stabiliai augti.

Prašome kreiptis: Daugiau apie mus:
information about VšĮ "Saulės Gojus"
1-2 mln. €
Revenue 2018 y.
Distribution of employees by salary (before taxes):
25% earn up to 520 €
25% earn 520-842 €
25% earn 842-1128 €
25% earn more than 1128 €