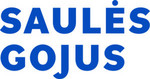 KINDERGARTEN ENGLISH TEACHER - ANGLIŠKAI KALBANTIS MOKYTOJAS DARŽELYJE
Gyvenimas "Saulės gojuje" – tai:
A caring and welcoming community;
Opportunities to improve, implement your creative ideas;
Personalised professional support and training for further career development;
Internal and external training, following the adoption of projects and various internship programs in Finland, Germany, Switzerland and other countries;
Meals 3 times a day for a symbolic fee;
All social guarantees.

Address:
Šeimyniškių str. 21B, Vilnius.
Pagrindinės atsakomybės:
Working together with Lithuanian speaking teacher and teacher's assistant;
Responsible for the education and care of 18 children (3-5 years);
Schedule: 36 hours per week (2-3 short working days per week).
Lūkesčiai Jūsų kompetencijai:
If You are:
Enthusiastic, creative and shows a warm rapport with children;
Fluent in English and an excellent communicator;
Have a recent teaching experience and higher education;
Passionate about motivating and inspiring children to learn and in offering the very best opportunities to our children;
Responsible and assertive, with a calm and positive approach to working with children with high levels of complex needs;
Able to support teaching staff in providing a stimulating and caring learning environment;
Able to work as part of a team and on their own initiative;
Able to adapt and respond to children's individual emotional and physical needs.
Salary
1250-1570 eur/mon. gross
Salary is paid in a stable and timely manner. Additional bonuses are granted.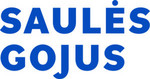 VšĮ "Saulės Gojus"
VšĮ "Saulės gojus" – nuo 2004 m. sėkmingai veikiantis privatus dvikalbis darželis ir mokykla. Esame inovatyvi ir moderni įstaiga, besivadovaujanti profesionalumo, bendruomeniškumo ir nepriekaištingos reputacijos principais.
Visi mūsų komandos nariai – smalsūs ir pažangūs profesionalai, "Saulės gojuje" siekiantys augti kartu su čia besimokančiais vaikais. Mums kiekviena diena – tai naujas iššūkis, o naujas iššūkis – tai naujo atradimo galimybė. Šiandien tuo atradimu gali būti tu!
Prašome kreiptis: +37064083136
Daugiau apie mus:
saulesgojus.lt/
See all ads of this company (5)
information about VšĮ "Saulės Gojus"
1-2 mln. €
Revenue 2020 y.
Distribution of employees by salary (before taxes):
25% earn up to 1005 €
25% earn 1005-1360 €
25% earn 1360-1587 €
25% earn more than 1587 €