Job ad is not active
You cant candidate to this job ad anymore, but check out other: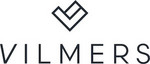 Customer Service Specialist for the French market
Nature of work
Customer consultation (by phone and e-mail);
Compilation of orders;
Preparation of reports;
Grievance administration.
Employee requirements
You have excellent knowledge of French (oral and written);
You have experience in the B2B segment;
You are result oriented;
You have excellent computer literacy (MS Office suite).
The company offers
Working with the French and Belgian markets;
Constant communication with French and Belgian customers and partners;
Work in an international capital company;
Professional development opportunities;
Business trips to international exhibitions, customer visits;
Cooperation with world-renowned designers;
All tools necessary for work;
Additional benefits for the company's employees (incentive bonuses, payments on the occasion of holidays, company holidays/teambuildings, flexible work schedule, various trainings and seminars for qualification improvement).
Salary
1800-2300 €/mon. gross
Salary is discussed individually, taking into account your work experience and competences.
Performance-based bonuses are paid.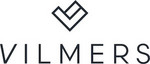 UAB "Vilmers"
Vilmers UAB is a Norwegian company producing modern upholstered furniture. The company employs more than 500 professionals. The company is expanding rapidly and invites responsible, hard-working employees who want to grow together.

More information about the company -


information about UAB "Vilmers"
1534 €
Avg. salary gross
(1% didesnis už LT vidurkį)
30-50 mln. €
Revenue 2021 y.
Distribution of employees by salary (before taxes):
25% earn up to 913 €
25% earn 913-1239 €
25% earn 1239-1870 €
25% earn more than 1870 €