Job ad is not active
You cant candidate to this job ad anymore, but check out other: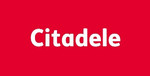 KYC Manager
1500-2500
€/mėn.
Neatskaičius mokesčių
Vilnius
- AS "Citadele banka" Lietuvos filialas
Darbo pobūdis
Citadele is an innovative and data-driven bank with a strong focus on digital solutions. We are looking for a professional whose ambitions, work ethic, and enthusiastic personality match our own.
Are you ready to join us?
GET READY TO:
fulfill customer research and in-depth research requests, contact customers or obtaine information from available information sources;
analyse requests related with transactions, prepare proposals and the storage of documents related to them and the maintenance of quality customer research cases;
research customer cases and improve processes in close cooperation with colleagues from other structural units.
YOUR PROFILE:
higher education in the field of economics or finance;
at least 2 years of experience in researching operations of a credit institution's client;
high sense of responsibility, analytical thinking and orientation to details;
good communication, persuasion and reasoning skills;
good knowledge of English.
OUR OFFER:
experience in an ever-growing company;
professional, helpful and fun colleagues and management in Baltic level;
work opportunities in large, Baltic-scale projects;
salary based on your skills and previous experience (1500-2500 EUR before taxes + additional bonuses like health insurance and professional trainings) ;
space in a modern office in Vilnius and remote work possibility.
To apply - please send your CV or Linkedin profile.
Atlyginimas
1500-2500 €/mėn. neatskaičius mokesčių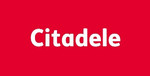 AS "Citadele banka" Lietuvos filialas
"Citadele" siekia modernizuoti bankininkystės sektorių ir suteikti daugiau galimybių žmonėms ir verslui visose Baltijos šalyse.
informacija apie AS "Citadele banka" Lietuvos filialas
2972 €
Vid. atlyginimas bruto
(95% higher than LT average)
3-5 mln. €
Pajamos 2019 m.
Darbuotojų pasiskirstymas pagal atlyginimus (neatskaičius mokesčių):
25% uždirba iki 1827 €
25% uždirba 1827-2625 €
25% uždirba 2625-3636 €
25% uždirba nuo 3636 €
You also might be interested in: