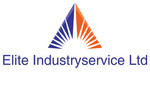 Job description
Ship tiler who have also skills to seam.
Your main task will be seaming the floor tiles but very big plus if you can mass the deck and be also a tiler.
Requirements
Need to have experience from seaming floor tiles.
We offer
Salary STARTING from 15€/hour (experienced worker more)
Free housing.
Possibility to work worldwide projects.
Salary
From 15 eur/hour gross
Experience grow salary.
Possible contracting bonuses.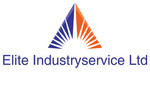 Elite Industryservice Ltd.
Elite Industryservice Ltd. is an recruiting/human resource company. We have many partners worldwide.
Our company rent many kind of workers.

Elite Industryservice LTD. yra įdarbinti/žmogiškųjų išteklių bendrovė. Mes turime daug partnerių visame pasaulyje.
Mūsų kompanija nuomoja įvairių rūšių darbuotojus.