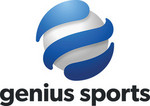 More about company »
Main Responsibilities
Automated End-to-End testing
Ensuring test automation process is fluent and follows best BDD practices
Code reviews & maintenance
Pairing with developers and QAs on automation tasks
Automation guidelines documentation
Test specifications & scripting
Writing BDD Feature files
Required Skills
Solid .NET/ Java/JavaScript/Groovy coding experience
UI testing using Selenium
Agile / Scrum
Specflow framework experience
BDD experience is a plus
Positive attitude and open mindedness
A "Hands On" approach
Outstanding communication skills
Desire to grow in people management is an advantage
We Offer
Exciting work in a unique industry: great opportunity for self-development in the sports industry
Opportunity to work on different projects covering many different sports
Generous annual Training budget
A fun, relaxed and stimulating modern working environment in central Vilnius
Supportive, friendly, multinational, passionate team
Career opportunity in an international company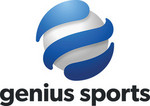 UAB "Genius Sports LT"
This vacancy is a perfect match for a person who is passionate about sports and feels challenged by working with different teams to help them find best solutions and strategies for automation.
In GENIUS SPORTS we are strong believers that quality is owned by whole team, and in our Scrum team everybody gets involved! Weather that's exploratory testing session or automating Feature Files as part of development task. However, we need somebody who knows Tips & Tricks how to build maintainable, efficient automation suite and is willing to teach others by pairing and coaching. We expect you to become an automation guru of Vilnius office: lead the automation processes and spread your knowledge - so that we can ship new products fast with great confidence.
Information about UAB "Genius Sports LT"
2805 €
Avg. salary gross
(3X higher than LT average)
100-200 tūkst. €
Revenue 2016 y.
Distribution of employees by salary (before taxes):
25% earn up to 2145 €
25% earn 2145-2674 €
25% earn 2674-3288 €
25% earn more than 3288 €
Company manager: Agnius Paplauskas