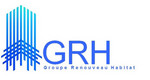 More about company »
Lead Technician
From 1600
eur/mon.
Gross salary
Job description
Your primary responsibility will be to assist the R&D team in the testing of new materials and prototypes and to participate in the process development for manufacturing. You will interface with different departments within the company in support of both R&D and manufacturing. This will include:
Assemble/modify prototypes and test samples

Test products to collect, organize, and process data

Aid in design and development of fixtures and equipment components required to meet process goals from concept to implementation

Assist in maintaining calibration and preventative maintenance requirements

Provide guidance and training to plant operators on engineering level builds

Work within scheduled timelines and provide updates and feedback to department supervisor

Assist in scaling up equipment and processes from prototype to pilot to full-scale manufacturing

Assist manufacturing team as needed

Organize and maintain mechanical lab

Maintain a strong emphasis on safety
Requirements
Your qualifications:
Technical Degree or High School diploma with 3-5 years of experience in an R&D or manufacturing environment

Technical/mechanical related experience

Fluent English (written and spoken)

Excellent communication skills

Good organizational skills

Detailed oriented with strong time management skills

Ability to use of MS Word and Excel
Willingness to try new/challenging things

Your attributes:
The respectful approach towards others

The ability to work as part of a team but can comfortably work independently

A willingness to assist and share knowledge with colleagues across job functions

The desire to gain new knowledge and skills
Salary
From 1600 eur/mon. gross salary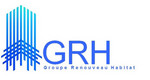 UAB "GRH LT"
GRH is a newly established international company that strives to become a leader in the global construction industry. The company is currently setting up its R&D and manufacturing operations center in Klaipeda, Lithuania. GRH LT will develop and produce multilayer composite panels and other innovative products for the global construction market.