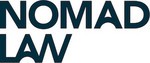 Job description
Job description
To advice clients on legal and tax matters;

Build new and maintain existing client relationships;

To plan and execute corporate projects including establishment of the companies in different jurisdictions;

Supervision and management of legal and tax side of the corporate structures;

To cooperate with partners in other jurisdictions;

Together with other colleagues to develop and implement Company's strategy.
Requirements
Requirements
Ideal candidate should have:
Excellent communication skills, be initiative and creative;

Result but not the process orientated approach;

Strong corporate law and international tax law background;

In total at least 5 years of working experience, preferably within big4, legal service companies or corporate service providers;

Good project management skills, time planning;

Be fluent in English.
We offer
We offer
Work in newly established and fast-growing company;

Be fully responsible for interesting and challenging projects;

Minimum bureaucracy and flexible corporate structure;

To participate in development of Company's strategy;

International working environment, abilities to travel for work, abilities to work from any country of the world;

To work alongside highly experienced professionals;

Monthly salary (gross) EUR 3000 – 5000.
Salary
3000-5000 eur/mon. gross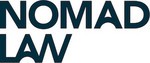 UAB "Nomad Law"
NOMAD LAW is digital era legal and tax service provider focused on clients engaged in e-commerce business. We serve clients from worldwide by helping them to shape, implement and supervise tailor made legal structures for their digital international business. Our Clients are independent freelancers, small businesses, and large corporations engaged in financial services, IT services, digital media, blockchain industry, marketing, supply of goods and IP products, e-gaming activities and other business areas. Our aim is to advice the clients on best legal structure, considering tax effectiveness, banking options, compliance with all applicable legislations and requirements. We also help to implement and supervise legal and tax side of international business structure.