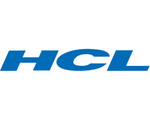 More about company »
Mainframe Operations Analyst
1300-1800
€/mėn.
Neatskaičius mokesčių
Vilnius
- UAB "HCL Technologies Lithuania"
Darbo pobūdis
Operations Analyst working in Mainframe Applications¬ team to provide technical support, testing and implementation of change to the companies live IBM Mainframe systems (online and batch). Changes handled include planned and emergency work. Other tasks include Problem Resolution via Service management tool and Disaster Recovery activities.
Acts as a key contact point for all project queries relating to certain application including estimating, advice and guidance

Advises and completes testing for projects and provide technical explanations of findings

Provides assistance to colleagues and project team through the entire project process from testing through to implementation

Provides advanced technical verbal updates of project status to team and produce non-technical written updates for project managers and business

Represents Mainframe area at project meetings and provide any inputs to help plan projects.

Assists colleagues in complex changes by following agreed methodologies.

Promptly delivers on all activities and tasks assigned to them within the SLA to avoid any missed deadlines

Provides advanced verbal and/or written updates to customers on change progress

Provides guidance on the change process for team and projects.

Proactively analyses changes and ensure the more effective resolution is selected to resolve.

Assists with the resolution of complex change tasks, problems and/or incidents

Communication skills are essential to ensure team are kept fully up to date with any ongoing incidents which could affect service

Use own initiative to make decisions on how best resolve incidents and/or problems to mitigate impact on service

In addition to communicating to the team, there may be a requirement to provide updates to a non-technical audience so the ability to adapt communication style based on audience is critical.
Reikalavimai
Can provide on-call support with backup however low and SEV3 impact incidents should be dealt without a backup.

Able to provide support for any application service out of hours request activities (e.g. CMRs, AMRs, new releases, DR Tests) independently (non-production environments). Provides input in planning stage.

Understands the function of the Infrastructure Component and its benefits. Fully aware of the operating systems and how sub-components interact with each other.

Contributes to areas Business Plan objectives.

Good problem diagnosis through the use of analytical skills.

Has advanced level of knowledge of JCL, scheduling and code management tools. Able to write intermediate level of REXX. Can follow and troubleshoot application DB2 infrastructure management processes. Can confidently manage and manipulate SQL and DB2 utilities. Has basic knowledge of SAMS.

Manages own learning by identifying areas of improvement individually. Acts as a 'buddy' for junior colleagues.

Learns from mistakes, identifies process gaps, suggests solutions and follows through.

Able to identify the need for supervision and request it.

Delivers significant results on the target dates.

Delivers above key technical stakeholder expectations.

Demonstrates flexibility and adaptability in order to achieve shared objectives. Has an area of responsibility and shows initiative to achieve better results. Is eager to help more junior members of the team. Able to deliver presentations about his area of responsibility.
Mes jums siūlome
Continues Trainings;
Friendly International and diverse environment;
Private medical insurance;
Opportunity to grow in the world wide known international company;
Atlyginimas
1300-1800 €/mėn. neatskaičius mokesčių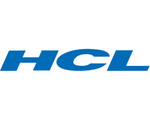 UAB "HCL Technologies Lithuania"
HCL Technologies helps global enterprises reimagine their businesses for the digital age. Through innovative technology solutions built around Digital, IoT, Cloud, Automation, Cybersecurity, Analytics, Infrastructure Management, and Engineering Services, amongst others, we solve complex business problems for our clients. We are a 'next-generation' technology firm, driven by a unique Mode 1-2-3 strategy that not only acts as our roadmap for the future but also a powerful model for any enterprise looking to thrive in this age of disruption.
informacija apie UAB "HCL Technologies Lithuania"
2191 €
Vid. atlyginimas bruto
(70% higher than LT average)
3-5 mln. €
Pajamos 2019 m.
Darbuotojų pasiskirstymas pagal atlyginimus (neatskaičius mokesčių):
25% uždirba iki 1318 €
25% uždirba 1318-1625 €
25% uždirba 1625-2528 €
25% uždirba nuo 2528 €