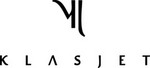 MAINTENANCE CONTROL ENGINEER
2455-4133
€/mėn.
Neatskaičius mokesčių
RESPONSIBILITIES:
​Monitor aircraft status, control defect rectifications and ensure aircraft airworthiness by scheduling maintenance works following related requirements in accordance flight schedule;
Ensure that aircraft maintenance is planned in effective and reliable manner and meet the company strategies, expectations as well as relevant regulations and requirements;
Organize aircraft modifications to meet airworthiness and operational requirements;
​Look for maintenance and parts suppliers in new aircraft locations;
Coordinate aircraft maintenance visit packages with planning and engineering units;
​Track and review technical records after aircraft maintenance;
Substitute team members during absences and peak workload periods as needed;
​Perform other related duties as assigned.
REQUIREMENTS:
​Bachelors or higher non-university aviation engineering/mechanic education or not less than 12 month experience in aviation related with aircraft maintenance or continuing airworthiness management;
​Boeing 737 CL or/and CRJ 200 general familiarization training certificate would be considered as an advantage;
Fluent English language knowledge (spoken and written);
Good analytical and communication skills;
Cooperation and ability to work in team;
​Able to understand OEM documents: AIPC; AMM; CMM; etc.
​Be flexible regarding working time (if required).
WE OFFER:
Interesting and challenging position in an international company;
​Professional and personal growth opportunities;
Competence-based salary.
Atlyginimas
2455-4133 €/mėn. neatskaičius mokesčių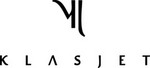 UAB "KlasJet"
"Klasjet" yra Europos verslo aviacijos įmonė, kuri siūlo privačius ir užsakomuosius skrydžius bei orlaivių valdymo paslaugas.

Įmonė skraidina klientus į bet kurią pasaulio vietą specialiai modifikuotais orlaiviais Bombardier CRJ200 ir Boeing 737-500.

KlasJet priklauso didžiausiai Centrinės ir Rytų Europos aviacijos paslaugų verslo įmonių grupei "Avia Solutions Group", turinčiai 83 biurus ir gamybos centrus. Grupės įmonės teikia aviacijos paslaugas bei sprendimus klientams iš įvairių pasaulio šalių.
"Avia Solutions Group" komandoje dirba daugiau kaip 7000 specialistų, teikiančių šiuolaikiškus sprendimus aviacijos ir kitiems ūkio sektoriams.
informacija apie UAB "KlasJet"
3024 €
Vid. atlyginimas bruto
(98% didesnis už LT vidurkį)
20-30 mln. €
Pajamos 2019 m.
Darbuotojų pasiskirstymas pagal atlyginimus (neatskaičius mokesčių):
25% uždirba iki 1666 €
25% uždirba 1666-2412 €
25% uždirba 2412-3553 €
25% uždirba nuo 3553 €