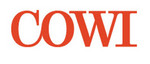 Master Data & Accounting Specialist for Global Finance Services
JOIN OUR GLOBAL FINANCE SERVICES DEPARTMENT IN VILNIUS
Do you want to be a part of a global finance team? Do you possess an analytical and systematic mindset? And do you have experience in accounting or payroll? Then join us and we can be outstanding together.

You will become part of the global Compensation & Master Data team and work closely together with your colleagues in North America, Scandinavia, Asia and Africa. We are constantly looking for new ways to improve efficiency of the company's financial processes and add value to the business operations by providing relevant financial insights and building sustainable relationships with its stakeholders.
EXTEND YOUR POTENTIAL IN A GLOBAL TEAM OF EXPERTS
In this position, you will join our global team of experts and communicate with colleagues and stakeholders round the world. Your primary task in our team will be managing payroll for the expatriates, assuring proper account reconciliations as well as managing and assuring quality of employee related master data in our global ERP systems.
On a day-to-day basis, you will be responsible for:
Handling COWI group employees metrics set-up in SAP HCM

Responsible for hiring, relocation, promotion and payroll process execution in the related ERP systems

Ensuring data quality for employee data in the company's master data system

Assisting in the monthly and quarterly accounting closing process

Vacation accrual administration

Reconciling general ledger accounts

Responsible for the time sheet controlling process

You will be part of a team where knowledge sharing is a way of working and where new ideas are always most welcome.
COWI is a leader within our field, because our employees are leaders within theirs. We invite you to learn from the best and realise your potential in an outstanding environment, where we collaborate on shaping tomorrow's societies. Alongside your manager, you outline the path for your development and build your expertise on a day-to-day basis, working on global and local assignments.
COWI is not only great because of your possibility to grow but we as well offer:
Health insurance

Flexible working environment

Regular salary reviews

Possibility of career opportunities in a global environment

Other benefits

Salary for this position ranges from 1500 Eur to 2300 Eur before taxes. We believe in your professional capability therefore the final offer will be based on your competencies and experience.
YOUR SKILLS. OUR TEAM. TOGETHER, WE DESIGN THE FUTURE
Your skills are the key to our success. Working across borders and disciplines, we share knowledge and build strong relationships with colleagues and customers. You contribute your expertise and get to learn from the best.
To succeed in this position, you must be a team player who is also able to work independently. You have a high attentiveness to details, proactivity in problem solving and an appetite for a variety of tasks. You enjoy thinking out of the box and have a strong drive for results. New tasks only makes you more eager to learn and develop.
Furthermore, a fundamental requirement for this position is:
Bachelor's degree in Business, Finance or Administration

Excellent written and verbal communication skills in English

Proficiency in MS Excel

You may have some years of experience in the accounting or finance area, but if you have only just graduated, we are willing to invest in the right candidate.
INTERESTED?
We look forward to receiving your CV and application in English
Salary
1500-2300 eur/mon. gross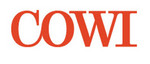 UAB "COWI Lietuva"
COWI is a leading consulting group within engineering, economics and environmental science that creates value for customers, people and society.

Join us in COWI Global Finance Services (GFS) in Vilnius and be part of finance team who supports COWI vision - to create coherence in tomorrow's sustainable societies.
information about UAB "COWI Lietuva"
2538 €
Avg. salary gross
(67% higher than LT average)
5-10 mln. €
Revenue 2019 y.
Distribution of employees by salary (before taxes):
25% earn up to 1800 €
25% earn 1800-2165 €
25% earn 2165-2752 €
25% earn more than 2752 €