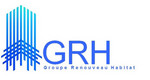 More about company »
Materials Engineer
From 2600
eur/mon.
Gross salary
Job description
Your primary responsibility will be to participate in the identification and testing of different materials and compositions, particularly with composites and polymers, different types of fibers, resins, and insulating materials to be used in the fabrication of building materials. You will lead projects to identify and develop innovative new processes that support the company's business objectives. This will include: 
New idea generation and project definition

Experimental use of different materials in the lab with the goal to transition the use to production 

Develop and design products in respect of construction regulations and structural needs

Identify and evaluate new or emerging technologies, research areas, and growth opportunities to drive business growth, cost reductions, and improvements to environmental performance

Ensure that objectives and experimental plans are well-prepared and communicated for effective project execution with the highest attention to process and personnel safety 

Design of pilot test units from lab to demonstration scale, and protocols to efficiently generate data for process development 

Documentation and presentation of experimental results

Provide leadership and direction to technicians/operators and other engineers

Documentation and test of the quality of raw materials used in lab and production unit

Maintain a strong emphasis on safety. This includes responsibility for conducting a thorough safety analysis of experimental programs

Communicate with and drive vendors/partners for component procurement 

May lead multi-functional project teams to support business objectives 
Requirements
Your qualifications:
Materials Engineering Degree with ideally 3-5 years of experience in an R&D or manufacturing environment

Fluent English (written and spoken)

Excellent communication skills

In-depth experience with developing engineering design calculation, drawing and specification documents for composites related projects and pre-engineered components combined with an in-depth understanding of how these disciplines align and coexist in implementation documents

Good working knowledge of Solid Works and the MS Suite

Your attributes:
Excellent communication skills
The respectful approach towards others
The ability to work as part of a team but can comfortably work independently
A willingness to assist and share knowledge with colleagues across job functions
Salary
From 2600 eur/mon. gross salary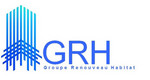 UAB "GRH LT"
GRH is a newly established international company that strives to become a leader in the global construction industry. The company is currently setting up its R&D and manufacturing operations center in Klaipeda, Lithuania. GRH LT will develop and produce multilayer composite panels and other innovative products for the global construction market.