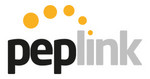 More about company »
Mechanical engineer
800-1500
eur/mon.
Net salary
Job description
We are seeking a Mechanical Engineer for our growing line of products in Vilnius or Kaunas office. Mechanical Engineer will work with a team developing mechanical design of networking products from conceptual design and analysis through transition to production. You will also create solid models of equipment, analyze hardware as required to meet specific application environment, and assist with product testing.
Requirements
● Bachelor's degree in Mechanical Engineering or Electronics Engineering or equivalent
● 2-5 years of experience as a Mechanical Engineer
● Working knowledge of electrical systems, components, and control systems
● Proficient in the use of design software (e.g. Autodesk Inventor, SolidWorks, etc.)
● Knowledge of subject areas of most relevance to 2D and 3D printing processes
● Knowledge of technical calculation methods (tolerance circuits, design for assembly)
● Ability to communicate technical knowledge in a clear and understandable manner
● Demonstrated excellent analytical and computer skills required
● Good communication skills
● Ability to work across functions, level and remote sites
● Ability to work in Vilnius office or Kaunas office
We offer
● Opportunities to grow professionally in a fast paced, innovative field while working with the latest technologies on the market.
● A friendly, purpose-oriented team
● Work-life balance and support for career development
● Great working conditions
● Flexible working hours, additional holidays and health snacks

Want to know more about it? Then let's apply!
Salary
800-1500 eur/mon. net salary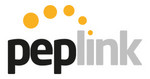 Peplink
We are passionate engineers company developing unbreakable wired and wireless connectivity products. From home-office users, to enterprise-branch networks, to emergency vehicles, our unique solutions helped to increase bandwidth, improve WAN reliability and lower costs. For those who are interested to be part of a team creating create tomorrow's products (5G, WIFI 6, SD-WAN) are welcome to join.

More about company: