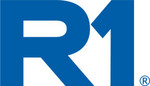 More about company »
Mid - Senior PHP Developer
Kaunas
- UAB "Intermedix Lietuva"
Join to an organization that is a leader in health and safety!
In PHP Developer role you will be responsible for:
Lead Features or Technical enabler implementations.

Mentor and coach younger team members.

Develop software products such that road map features are delivered with high quality consistent with agreed upon product road map.

Design effective, efficient and reusable technical solutions. Keeping consistency of existing solutions. Evaluate and find the right design for the product within required scope and complexity.

Make decisions in cross-cutting concerns such as security, performance, scalability, maintainability and supportability.

Follow documented coding standards and CPR (Code Peer Review) process.

Create Unit, Integration or other required tests that cover business critical parts of the system.

Become knowledgeable about the domain of the product – how it is used, who it is used by, standards related to its use.
What You need to be succeed:
In this role we are looking for someone who is passionate about new technologies and digitalization. To excel in this role, you will also need:
Experience working with and refactoring legacy code.

Be familiar with LAMP (Linux, Apache, MySQL, PHP), Java or .NET technology stack.

Experience with Object-Oriented Development and application of design patterns.

Experience developing scalable web applications, including database design and implementation expertise.

Experience in DB design and query optimization.

Experience with Windows or Linux OS – setting up environment, applications and effective configuration.

Familiarity with Agile methodologies.

Experience with GIT version control.

At least 1 year of experience deploying solutions to production environment.
We Offer for You:
Position in international company and youthful team.

Training for professional and personal growth.

Modern and ergonomic work environment.

Professional and friendly team.

Office in the center of the city with game room to refresh your mind.

Community with lots of events, football, volleyball, basketball teams.

Health Insurance.

Read more about our company: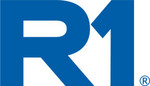 UAB "Intermedix Lietuva"
R1 RCM is a leading provider of technology-enabled revenue cycle management services across hospitals, health systems and physician groups. We implement a combination of industry leading technology, best practices and human capital across the entire revenue cycle continuum or in areas of specific need.

More information: