Job ad is not active
You cant candidate to this job ad anymore, but check out other: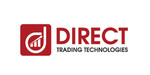 MONEY LAUNDERING REPORTING OFFICER
Online interview
Responsibilities:
Taking an active part in carrying out AML and CFT compliance of the Company oversight, keeping up to date with regulatory changes to ensure that the Company's AML and CTF program always meets applicable legislation;

Continuous evaluation and improvement of our regulatory compliance, privacy, risk financial crime compliance control frameworks, ensuring these are fully integral;

Conducting relevant impact assessments and interpreting new regulatory requirements to provide and advice and guidance with respect to their implementation;

Conducting examinations to evaluate legal and compliance risk management practices in the compliance function;

Acting as the main point of contact with all relevant authorities in Lithuania, including Financial Crime Investigation Service and the Bank of Lithuania, dealing with both formal and informal requests for additional information;

Preparing analysis, reports, and presentations related to KYC, AML/CTF, and regulatory compliance;

Participating in AML/CFT internal and external audits.

Consult with external advisors on the latest regulations, report to institutions and regulatory authorities when need be.
You:
Have at least 2 years of experience in AML officer, MLRO or Compliance Officer or related role in a financial institution;

Are willing to take complete control over compliance procedures in a Trading company;

Have in-depth knowledge of the AML regulations, AML reporting procedures, and KYC tools;

Have a degree in Law, Finance, or related field (strong plus);

Communicate fluently in English – a must.
Company offers:
Insights into the world of cryptocurrencies;

An ambitious international team that is always by your side happy to help and inspire;

Flexible working time;

Work from home.
Salary
2000-3000 €/mon. net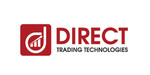 UAB Emplonet
Emplonet is a partner for you. We provide the highest quality personnel search and selection services that help build long-term relationships that foster business growth and the development of professionals in a variety of fields.

Emplonet client - Direct TT is a recognized global leader in the Financial industry with a presence in more than 6 countries around the globe. Direct TT have more than 19 years of successful experience on the global financial markets. Direct TT offers thousands of traders around the world the right tools in order to be successful in the financial markets. Join the group of ambitious professionals and excel in your career!