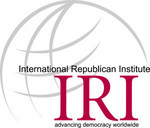 Monitoring, Evaluation, and Learning (MEL) Coordinator
Online interview
Vilnius
- VšĮ "International Republican Institute"
Job description
The MEL Coordinator is responsible for the monitoring and evaluation systems of IRI's Belarus programming in order to ensure programmatic accountability and the consistent
communication of results to a variety of stakeholders. This is an entry-level position with opportunities for promotion. In line with IRI M&E standards and in response to donor demands, s/he maintains, updates and refines IRI Belarus' M&E systems.
Specific Duties and Responsibilities:
Lead and oversee Monitoring and Evaluation across all activities conducted by IRI/Belarus and participate in the design and implementation of activities.

Coordinate and engage with IRI's program staff in Washington, DC as it relates to MEL requests.

Gather necessary data from program activities to ensure that activities comply with IRI objectives and funder regulations, such as through surveys and questionnaires and other data collection instruments.

Manage program data, including database design and implementation, and organize data in a usable format for analysis and reporting purposes.

Lead data collection and coordinate MEL narrative reporting for quarterly and annual reports.

Manage the process of developing post-event reports to include participant details, summary of the activity and an analysis of the outputs, participant engagement and

collected post-event evaluations.
Provide reports and necessary data to IRI Washington and to donors.

Work with colleagues to develop weekly reports for Washington including up-to-date information on and analysis of program activities, achievements, progress, and learning (for example: event descriptions, disaggregated participant data and pictures).

Carry out trainings and consultations on M&E topics and systems for local staff as needed.

Monitor and evaluate the performance of IRI and partner organization activities, identifying successes and failures, and recommend program adjustments accordingly.

Provide organizational support for IRI/Belarus anticipated political party-focused and gender-focused qualitative assessments.

Performs other duties as assigned.
Requirements
Bachelor's degree with a concentration in political science, economics, international

development, statistics, or data science (Master's degree preferred)
Minimum one year of professional experience in a related field

Highly motivated to learn and grow into the position

Strong organizational skills, execution of tasks, attention to detail, and ability to meet deadlines required.

Demonstrated ability to work independently and as a member of a team, coordinate and effectively meet program goals.

Excellent verbal and written communication skills in English and Russian required;

Belarusian an asset.
Proficiency with MS Word, Excel and other database systems.

Familiarity with qualitative data collection and analysis required; familiarity with quantitative data analysis preferred.
We offer
Salary Range: € 1500 – 1700/month (Gross)

Please submit your CV (in English), a cover letter (in English), and a list of three references (name, title, and contact information). Applications will be accepted on a rolling basis.

Projected start date: *March-April 2021

We will inform only the candidates selected for an interview.
Salary
1500-1700 eur/mon. gross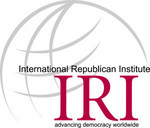 VšĮ "International Republican Institute"
The International Republican Institute (IRI), an international non-profit, non-governmental organization (NGO), dedicated to promoting democracy worldwide, is looking for a highly
motivated MEL Coordinator to work at its Lithuania-based field office to support democratic development in the region. The position includes all social guarantees, a competitive salary, and an opportunity to improve skills and abilities while working in a small, friendly team