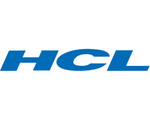 Network Solution Engineer
Vilnius
- UAB "HCL Technologies Lithuania"
Darbo pobūdis
BFS Network Solution Engineer - Role Specification
Person Specification
Experience in designing or supporting network solutions in a regulated industry or large organization.

Capable of bringing together knowledge from multiple sources and consolidating into an end-to-end solution.

A proactive approach to workload completion.

The ability to effectively communicate and explain complex solutions.

Experience in participating in international teams.

Thorough knowledge of the TCP/IP protocol Suite, VLSM, IP address allocation.

Detailed understanding of products from vendors such as Cisco, Juniper, F5 and Fortinet.

Experience in Software Defined Network implementation

Basic Qualifications/Skills
Relevant number of years experience in designing, implementing or supporting complex networks.

In-Depth technical understanding of one or more of the below technologies

o Cisco Routing and Switching (Cisco ACI, NXOS, Arista, ASR, CSR, CSP)
o Juniper Routing and Switching
o F5 Load Balancers (LTM and GTM)
o Fortigate Firewalls
o Juniper Firewalls
o Cisco Wireless
o Bluecoat / Symantec Proxy
Preferred Qualifications/Skills
Experience managing relationships with senior business partners

Ability to prioritise workloads in a complex environment

Ability to work under pressure during peak times

Strong Team player who is willing to adapt to the changing technology needs of a major financial institution.

Ability to learn new skills and technologies quickly when required.
Reikalavimai
Relevant number of years experience in designing, implementing or supporting complex networks.

In-Depth technical understanding of one or more of the below technologies

o Cisco Routing and Switching (Cisco ACI, NXOS, Arista, ASR, CSR, CSP)
o Juniper Routing and Switching
o F5 Load Balancers (LTM and GTM)
o Fortigate Firewalls
o Juniper Firewalls
o Cisco Wireless
o Bluecoat / Symantec Proxy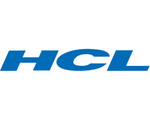 UAB "HCL Technologies Lithuania"
HCL Technologies helps global enterprises reimagine their businesses for the digital age. Through innovative technology solutions built around Digital, IoT, Cloud, Automation, Cybersecurity, Analytics, Infrastructure Management, and Engineering Services, amongst others, we solve complex business problems for our clients. We are a 'next-generation' technology firm, driven by a unique Mode 1-2-3 strategy that not only acts as our roadmap for the future but also a powerful model for any enterprise looking to thrive in this age of disruption.
informacija apie UAB "HCL Technologies Lithuania"
2559 €
Vid. atlyginimas bruto
(68% higher than LT average)
20-30 mln. €
Pajamos 2020 m.
Darbuotojų pasiskirstymas pagal atlyginimus (neatskaičius mokesčių):
25% uždirba iki 1440 €
25% uždirba 1440-1862 €
25% uždirba 1862-3274 €
25% uždirba nuo 3274 €