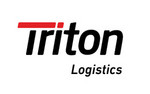 Office administrator
Kaunas
- UAB "Triton Logistics"
Job description
collections of all I rated brokers/ bond fillings;

respond to all broker emails for better copies or any other issues

look for lost BOL;

call broker regarding all short payments;

setup new shippers (call shipper, find out their billing process, and then make sure that they are set up with RTS);

Accepting CV in English only.

Working Hours 2 PM - 10 PM
Requirements
Great English language is a must;

Perfect communication skills;

Ability to think independently and solve issues;

A similar working experience would be an advantage.

The organization, order, and willingness to work

Accepting CV in English only.
Company offers
Company offers
Career opportunities;

Attractive workplace and friendly atmosphere;

Possibility to realize one's abilities and ideas;

Interesting and active work;

The best location in town.
Salary
800-900 €/mon. net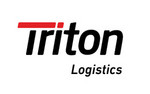 UAB "Triton Logistics"
UAB Triton Logistics yra Amrikos kapitalo įmonė, teikianti logistikos paslaugas JAV rinkoje. Visada ieškome ambicingų žmonių, kurie norėtų prisijungti prie mūsų kolektyvo. Sparčiai auganti ir besiplečianti įmonė, ieško motyvuotų, norinčių dirbti ir tobulėti darbuotojų. Prioritetas ideali anglų kalba.
information about UAB "Triton Logistics"
2299 €
Avg. salary gross
(51% higher than LT average)
200-300 tūkst. €
Revenue 2020 y.
Distribution of employees by salary (before taxes):
25% earn up to 1857 €
25% earn 1857-2152 €
25% earn 2152-2942 €
25% earn more than 2942 €