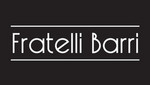 More about company »
Office manager/sales manager
600-700
eur/mon.
Net salary
Job description
Secretaryship, office administration, business correspondence, assistance to the director of the company, planning business weeks, booking business trips, organizing business meetings, preparing the business documentation, controlling the business schedule of the co-workers, helping in sales from the office.
Requirements
English and Russian languages
Knowledge in PC office programs
Sociability
Experience in office administration/secretaryship
Responsible and well-organized person
Experience in sales
Presentable appearance
Knowledge of the business etiquette.
We offer
Modern business center in the business part of the city Cooler
Air conditioner
KPI from the sales (extra salary).
Salary
600-700 eur/mon. net salary
Plus KPI from the sales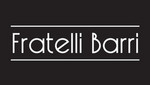 UAB "FB Interiors"
European sales representative office of the famous luxury Italian furniture brand.