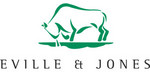 More about company »
Official Veterinarian
2400
eur/mon.
Gross salary
Job description
The Key Responsibilities Of This Role Include:

· Enforcing lеgislаtion to protеct public health, animal health аnd аnimal wеlfarе
· Operаtе as thе Teаm Leader in plant
· Reporting to Areа Vеterinary Manager
· Line managing and providing technical advice to the inspection team
· Being responsible for health & safety management
· Maintaining all the required standards
Requirements
· EU Veterinary Degree
· Good level of English (spoken and written)
· Full driving licence (UK, European or International)
We offer
· Full Official Veterinarian training assured by the company
· Permanent employment contract – offered directly by Eville & Jones
· Accommodation, training allowance and training fees – covered by the company
· Competitive salary (based on experience)
· Company car / car allowance
· Laptop & mobile phone
· All work equipment provided
· 28 days holiday ( increasing yearly up to 33 days)
· Further development and training opportunities
· Eville&Jones employee assistance program
Salary
2400 eur/mon. gross salary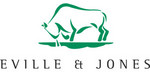 Eville & Jones UK Ltd
Eville & Jones is the leading provider of out-sourced official veterinary controls throughout Europe. Our staff deliver audit, verification and enforcement services in the fields of animal health, public health and animal welfare. The company has a wide range of skills and expertise contained within its personal base: employing over 700 staff ensures that most skill requirements can be met directly from within the team. The company strives to provide the best service for its employees and this is testament to the core loyalty and commitment that the company engenders. Many of the key staff are recognised as being industry leaders and are well connected to key decision-makers throughout Europe and further afield. The strength of the company lies in the core capability and competence of its staff and the management team.