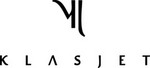 OPERATIONS CONTROL COORDINATOR
Nuo 1600
€/mėn.
Neatskaičius mokesčių
JOB DESCRIPTION:
Monitor the status of all planned flights and flights in progress from the point of origin to final destination (flight following);
Ensure that all ground handling, fuel, landing/departure slots and landing/overfly permits are properly arranged by designated OPS team;
Ensure excellence in VIP services, logistics, ground transportation, catering and other requests of aircraft passengers;
Responsible for crew rotations, arranging/coordinating crew ground transportation and hotel accommodations;
Establish and maintain relationships with outside vendors that provide logistical support, i. e. operators, handlers, ground transportation, caterers etc.;
Review, prepare and submit expense reports after flights;
Availability to answer phone calls outside working hours and on weekends/holiday in order to schedule aircraft, update flight information or provide assistance to flight crew or passengers;
REQUIREMENTS:
Higher education;
Proficiency in English language (Spoken/written Russian language would be an advantage) ;
Excellent communication, multitasking and negotiation skills;
Time management and planning skills;
Availability to work a sliding schedule;
Proficiency in MS Office and CRM;
Aviation background would be considered as an advantage;
WE OFFER:
Interesting and challenging position in an international company;
Friendly team that will provide full fledged training;
Professional and personal growth opportunities;
Competence based salary;
Atlyginimas
Nuo 1600 €/mėn. neatskaičius mokesčių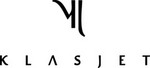 UAB "KlasJet"
"Klasjet" yra Europos verslo aviacijos įmonė, kuri siūlo privačius ir užsakomuosius skrydžius bei orlaivių valdymo paslaugas.

Įmonė skraidina klientus į bet kurią pasaulio vietą specialiai modifikuotais orlaiviais Bombardier CRJ200 ir Boeing 737-500.

KlasJet priklauso didžiausiai Centrinės ir Rytų Europos aviacijos paslaugų verslo įmonių grupei "Avia Solutions Group", turinčiai 83 biurus ir gamybos centrus. Grupės įmonės teikia aviacijos paslaugas bei sprendimus klientams iš įvairių pasaulio šalių.
"Avia Solutions Group" komandoje dirba daugiau kaip 7000 specialistų, teikiančių šiuolaikiškus sprendimus aviacijos ir kitiems ūkio sektoriams.
informacija apie UAB "KlasJet"
3008 €
Vid. atlyginimas bruto
(97% didesnis už LT vidurkį)
20-30 mln. €
Pajamos 2019 m.
Darbuotojų pasiskirstymas pagal atlyginimus (neatskaičius mokesčių):
25% uždirba iki 1710 €
25% uždirba 1710-2466 €
25% uždirba 2466-3419 €
25% uždirba nuo 3419 €