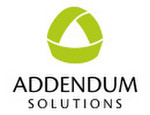 Job description
We are looking for a qualified Database developer to design stable and reliable databases, according to our company's needs. You will be responsible for developing, testing, improving and maintaining new and existing databases to help users retrieve data effectively. The main task is to Migrate from Oracle DB to SAP HANA;
Requirements
Must have:
Oracle PL./SQL at least 4+ years
In-depth understanding of data management (e.g. permissions, recovery, security and monitoring)
Knowledge of software development and user interface web applications
Hands-on experience with SQL
An ability to understand front-end users requirements and a problem-solving attitude
Excellent verbal and written communication skills
Nice to have:
Web development experience: XML, HTTP;
Experience in: Javascript (Node.js) or JAVA
We offer
We offer:

Seminars, conferences and certificate coverage
The flexibility that enables work-life balance
Paid Team building activities
Unique work environment within friendly and open-minded colleagues
Chance to grow both personally and professionally in our fast-growing IT company
Salary
3000-4200 eur/mon. gross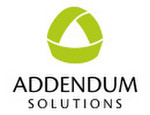 UAB "Addendum Solutions"
Founded by IT and Telco Professionals focusing on High Value Added Solutions. Company's Experts have more than 20 Years of Experience by facilitating disruptive Innovations in the Intersection between IT and Telecommunications.
information about UAB "Addendum Solutions"
3220 €
Avg. salary gross
(2X higher than LT average)
3-5 mln. €
Revenue 2019 y.
Distribution of employees by salary (before taxes):
25% earn up to 2265 €
25% earn 2265-3184 €
25% earn 3184-3974 €
25% earn more than 3974 €