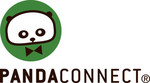 UAB "PandaConnect" offers job:
UAB "PandaConnect"
PandaConnect is a Danish company founded in 1997. We opened our office in Vilnius in 2015 and now need You!

At PandaConnect, our objective is to work closely with our clients to create maximum value for our clients at the lowest possible cost to our clients within Securities Administration, Financial Reporting and Fund Service.

Our solutions are simple, unique and global using our own build front-to-back on-line portfolio management platform. This gives our clients the possibility to:


Take control of their portfolio data.

Make better decisions.

Control their costs through outsourcing.