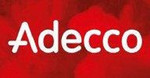 Panel beater / car body repairer
Job description
To our clients (well-established workshops all over Norway - both all-brand and authorized) we are looking for experienced panel beaters to work with car body repairs.
Main job tasks are disassembling the parts, repairing or replacing the damaged elements, filling the dents and small damages, welding or gluing, assembling the repaired parts.
Requirements
Experience within assessing car body damages,

Removing damaged panels and components,

Performing major car body repairs (welding the damaged parts, repairing dents with fillers etc.) as well as smaller repairs,

Grinding, sanding, polishing after reassembly,

Experience within repairing aluminum parts will be an asset,

Driving license (B),

Communicative English (minimum B1).
We offer
Legal employment based on the Norwegian Labour Law (with right to 12% holiday pay, Norwegian insurance, pension scheme),

work in an authorized workshop (for candidates with experience) with possibilities to develop and get a permanent employment with one of our clients,

high salary (up to 250NOK/h – depending on documented experience and trainings),

travel costs to Norway covered up to 1500NOK – for the first travel,

partly reimbursement of the first costs of accommodation or mandatory quarantine (up to 5000NOK),

help with settling down (registering in the Norwegian tax system, help with finding an accommodation) and follow-up of a personal consultant.
Salary
19-24 eur/hour gross
The salary is paid in Norwegian currency (NOK).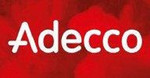 Adecco Norge AS
Adecco Norway is a part of big, worldwide company Adecco Group. Each day we help to find a job to a huge amount of seekers.
Currently we are looking for blue collar specialists within automotive area.
See all ads of this company (4)