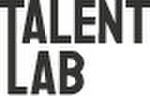 More about company »
WHAT YOU WILL BE DOING
– Developing new features for Magento store (full stack) and existing integrations between internal or various other external platforms;
– Maintaining, analyzing, bug fixing and testing;
– Proposing optimisation ideas, architecture improvements, development strategies and coding standards.
WE EXPECT YOU TO HAVE
– A minimum of 2 years full-stack PHP web development experience;
– Strong proficiency in modern design patterns and development languages, including PHP, HTML, CSS, etc.;
– Working knowledge of MySQL and other alternatives;
– Thorough understanding of Mobile First and Responsive Web Design alongside the ability to put them into practice.
WHAT DEEPER OFFERS
At Deeper, we are proud of our collaborative culture, which inspires achievement. Joining the Deeper team gives you an opportunity to help this culture grow further and become a part of an award-winning company. You will also benefit from:
– An opportunity to develop your skillset working alongside experienced specialists;
– A chance to contribute towards creating the next big thing at Deeper;
– An attractive compensation package.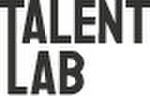 Talent Lab
Talent lab client - Deeper is a ground-breaking, globally oriented consumer electronics company based in Lithuania. They create and produce smart electronic devices for Sports and Outdoor Activities.
We are looking for a full--stack PHP Developer to build new feature sets, integrations and resolve bugs on our global e-commerce platform.