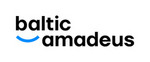 Job description
The team: your team will consist of 2-3 developers (mid. level). In addition to your team 1 QA, 1 PM and 1 Business Analyst will work on the same project with you together. So the whole squad will be 6-7 people.
What you will do:
Present technical strategies to clients and gather technical requirements as needed

Make high-level architecture choices and dictate the technical standard in the project

Develop overall technical strategies from technical requirements

Set clear team goals, delegate tasks, and set deadlines

Prepare and present results of project progress to your team and client

Some programming with the team, but hands-on coding will take about 30-40% of the work time
Requirements
What we expect from you:
4+ years proven experience working with PHP, Symfony, Laravel, MySQL

At least 1-year team management experience

Basic IT Project management knowledge, ability to plan and organize team's work

Good analytical thinking, negotiation, communication skills

Fluent English language skills

Soft skills:
Want to constantly add new tools to your stack and are not afraid of cutting edge technologies

Feel responsible for your own and your team's work

Can advise and explain why one solution or another is better for a teammate

Nice to have:
Knowledge of TDD, SOLID, KISS, DRY principles and Agile methodology

Experience with Docker/Kubernetes/DevOps
We offer
Flexibility in choosing your working hours

Ability to work from a different location – we have 3 offices (2 in Vilnius and 1 in Kaunas)

Guaranteed yearly training budget – 50% of your Net Monthly salary per year

Health insurance and free parking from the first day

Free coffee, fruits and many more in-office perks

Internal workshops – share your knowledge or learn from others

Work in a team of strong professionals – Senior Developers, Tech Leads, Managers

Monthly salary from 3700 EUR (Gross) to 5720 EUR (Gross)
Salary
3700-5720 eur/mon. gross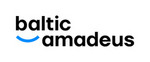 UAB "Indigroup"
Indigroup is a specialist to executive search company, whose quality of services is becoming a benchmark in Baltic states. Our client is an IT company Baltic Amadeus. Vilnius-based IT team with more than 200 IT professionals on-board delivers custom software solutions in Europe and the US. The company is focusing on:
Big data and advanced analytics

Customer experience management

The internet of things (IoT)

Faster innovation

We are looking for a PHP Technical Lead in our Vilnius or Kaunas office to join a team of 2-3 experienced and certified PHP developers. You will be responsible for leading your team and project from the technical side. Expand the logistic system's major functionality and add value to it by creating a more maintainable and highly-available products.