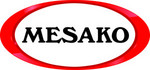 More about company »
Job description
Mechanical installation company Mesako Ltd. is looking for plumbers.
Requirements
Worker should have at least 2 years of experience in HVAC .
We offer
Company offers a competitive salary and social benefits benefits.
For more information please send an CV for evaluation.
Salary
Depends on results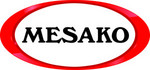 Mesako SIA
Company has been founded in 1997 and has been working since in mechanical system installation, designing and servicing works.