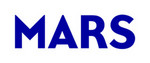 PROCUREMENT COORDINATOR
Online interview
Do you want to have fun meanwhile shaping and building efficient and cost effective supply chains for our raw materials across Pet Nutrition Europe?
This place is for you! Mars Lithuania is actively recruiting for Procurement Coordinator to ensure operational excellence through the implementation and management of Inbound Supply Chain Strategies for prime materials supplied to Mars Gargždai site of Pet Nutrition division.
As a Procurement Coordinator you will:
Be the first point of contact for all raw- and pack-material related day-to-day operations and requests (e.g.: resolve first line supply disruptions raised or escalate the issue to line manager and responsible buyer)

Support the Procurement Lead in local buying activities and ensuring supply chain continuity

Conduct regular stock analysis and liaise with logistics to meet stock targets

Represent procurement Raw- and Pack-Material at local Activity groups and Value creation activities on demand

Take part to any specific projects on demand

Challenge existing business norms with the support of the European Strategic Sourcing Manager to exploit supplier developments & innovations

Supporting Supplier Reviews and conducting pipeline reviews with key local suppliers

Interface with local and European contacts in Procurement (Sourcing, SQA), Supply (manufacturing, logistics), Finance and R&D
We are interested in candidates with:
Bachelor's or master's degree in Business, Finance or Economics

Experience in Procurement, Supply Chain or similar environment would be an advantage

Ideally knowledge in SAP, standard IT systems

Strong communication and analytical skills are essential

Robust project management skills

Fluent in English and Lithuanian

Lean Principles awareness and application
What you will gain by joining us:
A great working environment where you will work with a team of friendly colleagues

Attractive remuneration package (monthly base salary 2100-2500 Eur gross)

Flexible working hours and hybrid type of work

Opportunity to develop your capabilities in a diverse areas of projects linked to R&D , Procurement or Supply

Opportunity to participate in regional projects

Opportunity to improve your qualifications in a dynamically developing multinational company

Opportunities for personal development in our company structures throughout Europe as well as globally

We will also look after your safety and wellbeing by offering you attractive benefits such as life insurance, medical care and savings scheme

This is temporary contract for 1 year.
Contact for additional information:
Kristina Kesminiene
+370 612 10 654
Additional information
Work life balance
Flexible work hours
Remote work possibility
Extra paid vacation
Salary
2100-2500 €/mon. gross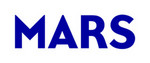 UAB "Mars Lietuva"
UAB "Mars Lietuva" - didžiausia gyvūnų augintinių maisto gamintoja Baltijos šalyse. "Mars Lietuva" yra "Mars, Incorporated", vienos didžiausių šeimos valdomų bendrovių pasaulyje, antrinė įmonė, Lietuvoje veikianti nuo 1993-iųjų metų. M&M'S®, SNICKERS®, MARS®, WHISKAS® ir PEDIGREE® - populiariausi pasaulyje bendrovės prekių ženklai. Kokybė, atsakomybė, bendradarbiavimas, efektyvumas ir nepriklausomumas yra bendrovės verslo pamatinės vertybės.