Job ad is not active
You cant candidate to this job ad anymore, but check out other: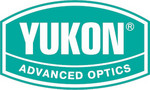 Product Designer
4000-4800
€/mėn.
Neatskaičius mokesčių
Role:
We are searching for a passionate Product Designer to join our team and develop new product designs for Yukon and Pulsar product lines. The designer will work alongside a team of engineers and other professionals to design products to specifications and deliver them on time. The Product Designer's responsibilities include doing thorough market research to determine customer needs and preferences and using rough sketches as well as design software for detailed drawings.
To be successful as a product designer, you should have a keen eye for detail and ergonomics, a good knowledge of existing products, as well as stellar communication skills. A top Product Designer should be able to identify needs of specific consumer groups and have the vision to design products that satisfy them.
TEAM
You will work in the product design team of Yukon AOW, which consists of 6 members: 5 Product Engineers and 1 Lead Product Designer.
TASKS
Conducting market research to determine gaps in the market

Translating research into feasible ideas and designs that will satisfy consumers

Clearly outlining specifications for the design team and stakeholders

Collaborating with the design team, and providing helpful feedback on processes

Using 3D modelling software (3D max, SolidWorks) for detailed designs

Using 3D printing technology for producing prototypes and models to test functionality

Researching tools, materials and relevant design techniques
Requirements:
3+ years' experience in designing end-user products (plastic, metal, glass and composite materials)

Bachelor's degree in industrial design, manufacturing, engineering, or a related field

A creative eye, good imagination, and vision

A firm grasp of market trends and consumer preferences

Practical experience using computer-aided design software (3d Max, SolidWorks, CAD and others)

Good technical and IT skills

Proficient in English and/or Russian language

Excellent written and verbal communication skills

Good problem-solving skills
We hope that you like:
Monthly bonus of 10% of the monthly salary according to monthly KPIs

Additional yearly bonus up to 1 monthly salaries according to target indicators upon completion of a year of employment

Opportunities to acquire most up-to-date knowledge to increase your skills and competencies

Friendly international team of curious people

50/50 hybrid work schedule

Participation in various special events, workshops and conferences

Many team building events both with your team and the whole company
Atlyginimas
4000-4800 €/mėn. neatskaičius mokesčių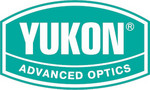 UAB "Indigroup"
Indigroup is an executive and specialist search company, whose quality of services is becoming a benchmark in Baltic states. Our client is the company Yukon AOW.

Yukon Advanced Optics Worldwide is a globally renowned company, operating in the field of civilian use electro-optical observational devices. Company is widely known under the brands Pulsar and Yukon, market leaders in innovative solutions. Yukon AOW designs, develops, produces, and fully supports thermal imaging devices, digital night vision devices, and daytime optics.

Company group is a pioneer in the production of civil thermal imaging devices with the main commercial markets in Europe and the US. In total the company export its products to more than 70 countries around the world. Being one of the few manufacturers providing a full production cycle, Yukon AOW proudly carry the Made in Europe flag with the product line consisting of more than 200 product names.

Throughout the 30 years of YAOW's history, the company has always been at the centre of many innovations and has proven to be the leader of the global market for thermal imaging devices. The Group consists of 9 companies, headquartered in Lithuania, operating in 7 countries of the world, the group employs over 1000 employees. In total there are 283 people working in Lithuania.