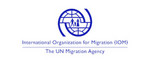 Project Assistant (Lithuanian, English and Russian languages)
Online interview
Vilnius
- Tarptautinė migracijos organizacija Vilniaus biuras
Job description
Context:
Under the direct supervision of the Project coordinator/ Consultations and Network Specialist and overall guidance of the Head of Unit, the successful candidate will be responsible for the assistance in implementation of the relevant activities of the project "Migration Information Centre" (MIC).

Core Functions / Responsibilities:
1. Provides on-line, phone and in-house consultations to returning migrants and immigrants on different aspects related to return migration and integration in Lithuania;
2. Closely works with returning migrants, collects their feedback and prepares experience-based stories of return to MIC web-site; assists in preparation of FAQ;
3. Disseminates relevant and up-to-date information on project activities to Lithuanian communities abroad, embassies, press and other active civil society organizations;
4. Closely works with Regional focal points and ensures that information on MIC webpage "Regions" is comprehensive and up to date;
5. Assists in gathering, writing, editing and producing information materials related to immigration, return and integration issues as well as on MIC activities; Assists in
preparation of bi-monthly MIC Newsletter;
6. Assists in the development of the content of project website; manages MIC Facebook;
7. Assists in the preparation and implementation of communication campaign using innovative communication channels, in particular social media;
8. Assists in organising of assigned meetings, workshops, seminars, trainings and expert roundtables;
9. Provides inputs and general administrative assistance for new project proposals and other project development and fundraising activities;
10. Attends official meetings, appointments and duty travel;
11. Performs such other duties as may be assigned by the Head of Office.
Requirements
Education
University Degree from an accredited academic institution, preferably in Social sciences, Humanities or related areas with two years of relevant work experience.

Experience
Good understanding about online communication tools;

Knowledge of main migration issues in Lithuania and current situation in the EU;

Ability to communicate effectively with different audiences;

Ability to collect, analyse and synthesise information, provided by governmental institutions and present it in user-friendly and concise form;

Good writing skills – ability to clearly and concisely write various texts, articles, press releases etc.

Reliable, able to work under pressure, good organizational skills and drive for results;

Languages
Excellent working knowledge of Lithuanian, English and Russian. Knowledge of any other language is an asset.
Other requirements
Relevant experience in providing personal consultations and working directly with people is an advantage.

Experience in living abroad is an advantage.

Experience of working in an International non-profit organization is an asset.

Required Competencies
Values
Inclusion and respect for diversity: respects and promotes individual and cultural differences; encourages diversity and inclusion wherever possible.

Integrity and transparency: maintain high ethical standards and acts in a manner consistent with organizational principles/rules and standards of conduct.

Professionalism: demonstrates ability to work in a composed, competent and committed manner and exercises careful judgment in meeting day-to-day challenges.

Core Competencies – behavioural indicators level 1
Teamwork: fully aware of team purposes, coordinates own work with that of the team to meet agreed priorities and to optimize results.

Delivering results: produces and delivers quality results in a service-oriented and timely manner; is action oriented and committed to achieving agreed outcomes.

Managing and sharing knowledge: continuously seeks to learn, share knowledge and innovate.

Accountability: takes ownership for achieving the Organization's priorities and assumes responsibility for own action and delegated work.

Communication: encourages and contributes to clear and open communication; explains complex matters in an informative, inspiring and motivational way.

Other
Any offer made to the candidate in relation to this vacancy notice is subject to funding confirmation. Appointment will be subject to certification that the candidate is medically fit for appointment and verification of residency, visa and authorizations by the concerned Government, where applicable.
Only candidates residing in either the country of the duty station or from a location in a neighbouring country that is within commuting distance of the duty station will be considered. In all cases, a prerequisite for taking up the position is legal residency in the country of the duty station, or in the neighbouring country located within commuting
distance, and work permit, as applicable.
We offer
Type of appointment: Special Short Term, nine months with possibility of extension
Salary
Up to 1000 eur/mon. net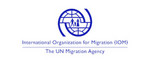 Tarptautinė migracijos organizacija Vilniaus biuras
Established in 1951, IOM is a Related Organization of the United Nations, and as the leading UN agency in the field of migration, works closely with governmental, intergovernmental and non-governmental partners. IOM is dedicated to promoting humane and orderly migration for the benefit of all. It does so by providing services and advice to governments and migrants.