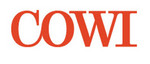 Project Manager for People & Communication (maternity cover, 2-year contract)
JOIN OUR PEOPLE & COMMUNICATION DEPARTMENT IN VILNIUS
Do you want to work with a leading consulting group, creating value for customers, people and society through its unique 360° approach? Are you a passionate and experienced project manager within communication or HR areas with a digital flair? If yes, then join us and we can be outstanding together!

People & Communication is a part of COWI's Business Support. Our centre numbers more than 130 skilled HR and communication specialists across the globe. We are dedicated to supporting our culture, telling our stories, building our brand, optimising our processes, and attracting, developing and retaining COWI's most important asset: our people.

We are looking for a Project Manager to join the Digital Platforms team in Vilnius, which is a part of global Learning & Development and PMO. Successful candidate will join a team of 4 specialists responsible for managing and supporting COWI's digital tools for communication and collaboration.
A POSITION THAT WILL PUSH YOUR DEVELOPMENT FURTHER
You will be in close collaboration with colleagues from all parts of the COWI organisation and will be primarily working on the development and implementation of global strategic programs and projects targeting COWI's global organisation. In addition to this, you will also be supporting digital platforms the team is responsible for.
On daily basis you:
Lead or be involved in global cross-functional projects, such as Employee Engagement Survey

Contribute to the problem-solving processes during the development of a project

Manage project progress and adapt work for the project team

Manage relationships with relevant stakeholders and establish good collaboration with them

Identify, evaluate, and mitigate potential risks in the development of a project

Ensure projects are kept on schedule to meet deadlines

Lead or be involved in change management to ensure successful implementation of the new tools or services

Support and develop tools and services within Digital Platforms team responsibility area (COWI websites, intranet, etc.)

Contribute to establishing strong digital learning development and delivery service.
YOUR SKILLS. OUR TEAM. TOGETHER, WE DESIGN THE FUTURE
Your skills are the key to our success. Working across borders and disciplines, we share knowledge and build strong relationships with colleagues and customers. You contribute your expertise and get to learn from the best.
To succeed in this position, we believe that you should be a team player with good communication skills in English. You have a trustworthy and result oriented mindset and can add real value to the business.
Furthermore, you should:
Hold an academic background, preferably in organization or business management

Have at least 2-3 years of project management experience (experience in a global organisation is an advantage)

Have a customer-focused mind-set and have an attitude to understand COWI business

Be working proactively and independently, maintaining problem-oriented attitude and have analytical skills

Have an ability to focus on the long-term benefits and value creation and at the same time deliver on specific activities on time

Be eager to dive in and willing to learn how COWI uses digital tools for communication and collaboration

Be able to work and interact at all organizational levels

Be proficient user of MS Excel and PowerPoint

Be fluent in English, both orally and in written.

Experience in IT support area would be an advantage.
COWI AS A WORK PLACE
We offer a position in a company where we place emphasis on personal commitment, responsibility, and independence in everything we do

We offer you high-performance and international environment with colleagues around the world

You will be part of an open and informal working environment within an international team where your opinion counts

We offer you opportunities for personal and professional development in a global company

We care for work and life balance as well as provide you with additional health insurance

Salary ranges 2000-2500 Eur before taxes, but the final offer will be based on your competencies and experience - we believe in your superpowers

INTERESTED?
Send your CV and application in English. Please be aware that we conduct interviews on an ongoing basis.
Salary
2000-2500 eur/mon. gross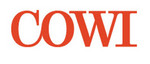 UAB "COWI Lietuva"
COWI is a leading Scandinavian consulting group with ambitious growth targets in creating value for customers, people and society through our unique 360° approach.
information about UAB "COWI Lietuva"
2418 €
Avg. salary gross
(73% higher than LT average)
5-10 mln. €
Revenue 2019 y.
Distribution of employees by salary (before taxes):
25% earn up to 1759 €
25% earn 1759-2015 €
25% earn 2015-2622 €
25% earn more than 2622 €