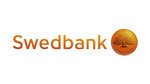 More about company »
Project Manager for Sustainability Area
Job description
With us you have the opportunity to:
Manage business-related projects in Sustainability area (changes to processes, new offerings creation, reporting creation, risk management improvement)
Ensure financial modelling tasks in sustainable finance area
Follow sales data, consolidate results for corporate segment-related initiatives and prepare presentations for management
Involve counterparties from countries, collect inputs to the projects, prepare summaries of requirements and limitations
Represent corporate sustainability team in other projects, ensure alignment of activities with the private segment
Represent Baltic Banking in development of footprint analytical tools in Swedbank Group projects
What you need in this role:
University degree in the field of Economics, Finance, Mathematics, Energy or Environment
Interest in Sustainability and Sustainable Finance area. Knowledge about the EU Green Deal and Taxonomy would be an advantage
Strong project management experience (at least 3 years)
Strong analytical and financial modelling skills
Ability to manage multiple concurrent tasks and projects in a fast-paced environment and deliver qualitative results
Ability to demonstrate an adaptive style to maintain effective partnerships across the organization
Demonstrated excellence in written and oral communications, good presenting skills
Excellent proficiency in MS Office Excel and MS Power Point
Self-starting mindset with ability to learn fast
Proficiency in English language (both written and spoken)
Ability to travel between the Baltic countries
The ideal candidate can deliver in changing environment, think out of the box and should be eager to learn. The role is ideal for someone who likes data and able to make quantitative analysis, while also understands qualitative analysis.
We look forward to your application in English at the latest 24.05.2020.
Please note:
If you are employed in Latvia, salary level for the position ranges from 2500 – 3700 EUR gross i.e. before taxes.
If you are employed in Lithuania, salary for this position ranges from 2700 – 4100 EUR gross i.e. before taxes.*
In Swedbank salary offer for the candidate is determined based on the predefined salary ranges for the position, and depends on the level of competence, experience of the candidate, country market situation and local tax system. Salary is one part of the overall remuneration including variety of other benefits and many opportunities provided by Swedbank.
Pursuant to Section 34.5 of the Credit Institutions Law and for the purposes of legitimate interests of Swedbank, the formal employment restrictions and integrity requirements of the shortlisted candidates will be assessed.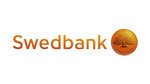 Swedbank
Baltic Banking Competence Centre Corporate provides aligned and efficient processes and support to units servicing Baltic corporate client segments. We are responsible for segment strategy and the business model (including offering for Corporate segments, service model, pricing) as well as the alignment of sales support and administration services.

Swedbank is the bank for the many. As an employer we favour inclusion, support workforce diversity and are leading in gender equality. We welcome all applicants regardless of gender, ethnicity, religion or other conviction, age, gender identity or expression, sexual preference, or disability. To find out more about Swedbank as an employer, visit swedbank.com/work-with-us
information about Swedbank
2211 €
Avg. salary gross
(72% didesnis už LT vidurkį)
Distribution of employees by salary (before taxes):
25% earn up to 1222 €
25% earn 1222-1702 €
25% earn 1702-2706 €
25% earn more than 2706 €