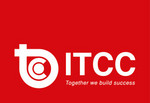 More about company »
PROJECT MANAGER (INDUSTRY)
From 2700
eur/mon.
Net
Job description
You are always learning. No two projects are the same (scaffolding, insulation or refractory works) .

Work with all sorts of interesting people. You get to meet some really smart people who bring different perspectives and experiences to your project.

You get to interface with Customers. Work directly with customers and help them find solutions that make them happy.

Receive recognition. Deliver initiatives on-time, on-budget, and within scope (let's not forget quality also) and get celebratory parties, senior management accolades and financial benefits.
Requirements
Be open-minded. Open for new ideas and challenges;

Be professional. Use Your experience in industry projects (no less than 2y) and share it with others in the field.

Feel the need for improvement. Be ambassador of change.
Salary
From 2700 eur/mon. net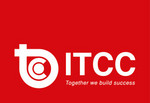 UAB "ITCC"
ITCC concentrates on technical knowledge, innovative technologies, flexibility and safety at work.
Since 2008, we have gained invaluable experience and trust in scaffolding, technical insulation, refractory, cladding and metal parts fabrication all over the Europe. Join us and will build out success together!!
information about UAB "ITCC"
10-20 mln. €
Revenue 2018 y.
Distribution of employees by salary (before taxes):
25% earn up to 732 €
25% earn 732-1177 €
25% earn 1177-1493 €
25% earn more than 1493 €