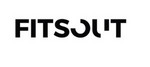 Your activities:
Plan and implement projects to meet customer expectations;

Define project scope, goals and track deliverables;

Serve as the link of communication between customers and internal teams;

Report the progress and forecasts to internal and external stakeholders;

Maintain customer relationship to extend upselling opportunities.
We expect you have:
Proven experience as project manager in furniture production business;

Technical, interior design, architecture education;

Strong communication and interpersonal skills with aptitude in building relationships with professionals of all organizational levels;

Positive attitude and deep customer service orientation;

Ability to work independently in a fast-paced environment;

Strong analytical, organizational and prioritization skills;

Fluent in English (knowledge of other foreign languages would be an advantage).
Salary
1400-2280 eur/mon. gross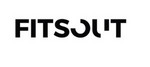 UAB "Fitsout"
FITSOUT company owns and operates the brand new largest bespoke furniture factory in Europe. The latest and unique wood, metal and acrylic furniture manufacturing technologies are integrated together with LEAN, ISO and innovative ERP management system within 20 180 sq. m. production area.
FITSOUT team of professionals – architects, designers, engineers, technologists, carpenters, sourcing and logistics specialists, project managers – has more than 20 years experience delivering tailored world-class fit out solutions to customers.
Growing number of renowned design houses and international well-known brands operating network of retail stores, hotels, offices, restaurants globally are trusting us with their unique projects.
We are partnering with our clients, sharing their ambitions, challenges and luck – with the involvement of our team helping them create a lasting legacy through the outstanding interiors.
www.fitsout.com
Phone number: +370 655 44295
See all ads of this company (5)
information about UAB "Fitsout"
1994 €
Avg. salary gross
(43% didesnis už LT vidurkį)
50-100 tūkst. €
Revenue 2018 y.
Distribution of employees by salary (before taxes):
25% earn up to 1598 €
25% earn 1598-1758 €
25% earn 1758-2222 €
25% earn more than 2222 €