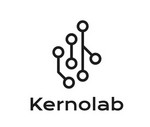 More about company »
QA AUTOMATION ENGINEER
2000-3000
€/mėn.
Į rankas
Darbo pobūdis
Despite all the changes in the financial markets, Banks remain fossilized and stuck in the "glory days". They are not able to adapt to such a rapid change in the market, are not user friendly or flexible to adapt to the growing needs of today's user. At Kernolab, we are seeking to make banking and its products simpler, easier and lighter. They should be adaptable to all the customer needs, effortless, intuitive, secure and most importantly – making life easier for its user.
To get this done we are searching for a Quality Assurance Specialist who brings their own thoughts, ideas and passion to join our team! We are looking for someone who lives and breathes technology and stays on top of all new tools and trends who wants to have a voice in the development process! You will work in an exciting, high energy group on our cutting-edge technology product in an Agile environment.
Reikalavimai
Deep understanding of the automation testing frameworks, methodologies and tools;
Experience in testing backend and web applications;
Experience in using test automation tools;
Experience in high-load projects;
Strong knowledge of REST API;
Strong knowledge of SQL;
Knowledge of CI (Jenkins etc.);
Knowledge of unix-like systems;
Good knowledge of performance testing.

Advantages:

Analysis of system requirements and producing testing specifications from systems requirements;
Test backend services, build automation testing framework from scratch;
Create functional tests;
Experience in using tools for performance testing;
Experience in using Docker;
Experience with Cypress automation tool.
Mes jums siūlome
Get a chance to contribute and get recognition from the first day;
Friendly, Supportive, Professional and achievement-oriented management team;
An opportunity to learn new things every day;
Excellent compensation package with base, bonus and great benefits and a great fun environment.
Atlyginimas
2000-3000 €/mėn. į rankas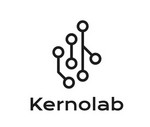 Kernolab, UAB
Kernolab is a part of Axios holding, that is operating in 8 countries, employs more than 7000 people around the world with the focus to financial, trading and lending industries.