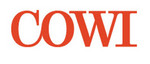 More about company »
YOUR RESPONSIBILITIES WOULD BE:
Asist operational excellence team in organizing streamlined delivery of the reports to the business, ensure robust, accurate and timely reporting in accordance to strict deadlines;

Prepare regular and ad hoc reports on day to day business operations;

Analyze business reporting processes and participate in optimization initiatives in relation to RPA implementation;

Participate in month-end closing process;

Generate ideas on additional automation possibilities within reporting team.
REQUIREMENTS FOR THE POSITION:
2-4 years working experience in in accounting or finance area;

Bachelor's degree in Business, Finance or Administration;

Fluency in English (verbal, written);

Proficiency in MS Excel;

Attentiveness to details and appetite for variety of tasks;

Proactivity in problem solving with a hands-on approach;

Ability to work both independently and as part of the team environment.
COWI APPRECIATES COMMITMENT OF EMPLOYEES AND OFFERS:
Additional health insurance – we care about your health;

Periodic work from home - we understand the importance of work life balance;

Day off on your birthday – we care about your wellbeing;

Trips to COWI offices – we promote face-to-face interaction;

Employee secondment programs – we care about your international experience development;

Team building events - we want you to be happy in COWI.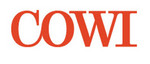 UAB "COWI Lietuva"
COWI is a leading consulting group within engineering, economics and environmental science that creates value for customers, people and society.
Join us in COWI Global Finance Services (GFS) in Vilnius and be part of finance team who supports COWI vision - to create coherence in tomorrow's sustainable societies.
informacija apie UAB "COWI Lietuva"
2386 €
Vid. atlyginimas bruto
(85% didesnis už LT vidurkį)
5-10 mln. €
Pajamos 2019 m.
Darbuotojų pasiskirstymas pagal atlyginimus (neatskaičius mokesčių):
25% uždirba iki 1732 €
25% uždirba 1732-2006 €
25% uždirba 2006-2627 €
25% uždirba nuo 2627 €