Job ad is not active
You cant candidate to this job ad anymore, but check out other: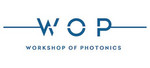 Get ready to:
carry out research assigned to industrial applications in the fields of laser micromachining and development of laser systems:

a) develop new products and/or services in the supervised field, to provide proposals for products, technologies, new methods, or applications.
b) be open for new practices, accept our clients and customers "know-how", and look for the best ways to apply it in practice.
actively participate on research phase and look for possible ways while applying your knowledge and digging at the scientific literature.

maintain and renew developed products and/or technologies.

contribute to small-scale production processes in case of a need.

participate in sales activities: to answer technical inquiries, to participate in the preparation of offers to customers, etc. if necessary.

close collaboration with colleagues from other divisions to ensure smooth share of information and project implementation.

represent the company in exhibitions, events, conferences.
We expect that you'll bring:
education in physics, the field of laser technology preferred.

working experience at laboratory.

a critical, analytical, and honest approach to problem solving and solutions.

ambitious, diligent, and responsible pursuit of agreed goals.

sharing and implementing ideas, good practices, and innovative proposals.

ability to multitask, be organized and detail oriented.

good communication and collaboration skills.

work experience with laser micromachining and/or SCA software application knowledge would be big advantage.

fluent in English.
What we offer in return:
Monthly salary from 2100 EUR (gross). The final agreed salary will depend on your experience and competence.

In addition, bonuses: quarterly ones depended on your personally achieved goals and yearly one depended on company achieved financial results.

High-technology and lasers that you can be passionate about. We are ready to share our knowledge about femtosecond laser technology and solutions with you. Just be eager to learn!

The chance to develop yourself and your career in high-technologies – we have big ambitions.

Extra benefits such as health and accident insurance, possibility to save on 3rd pillar pension fund, flexible working hours, possibility to work remotely, atmosphere of learning and development with youngsters' spirit is guaranteed.
Salary
From 2100 €/mon. gross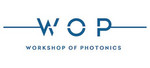 UAB "ALTECHNA R&D"
We are Workshop of Photonics I WOP - a growing high-technology company, providing solutions and technologies for industry and science customers around the world. We deliver fully integrated services from feasibility and prototyping to actual solutions - manufacturing services and laser workstations that enable our customer to reach their goals.
information about UAB "ALTECHNA R&D"
3293 €
Avg. salary gross
(2X higher than LT average)
3-5 mln. €
Revenue 2021 y.
Distribution of employees by salary (before taxes):
25% earn up to 1635 €
25% earn 1635-3097 €
25% earn 3097-4316 €
25% earn more than 4316 €
You also might be interested in: