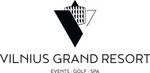 Darbo pobūdis
In order to face a growing business demand, we are looking for a passionate Reservations Supervisor.
Process reservations by e-mail, telephone or on line channels.

Process reservations from the Sales & Marketing Department, other hotel departments, and travel agents.

Use proper telephone and e-mail etiquette.

Able to provide guests with information about attractions, facilities, services, and activities outside the property when needed.

Fully master room types, availability, as well as their location and layout.

Be aware of the selling status, rates, and benefits of all package plans.

Know the credit policy of the hotel and how to encode each reservation.

Create and maintain reservation record by date of arrival and alphabetical listing.

Determine room rate based on the selling tactics of the hotel.

Prepare confirmation letters to guest regarding their bookings.

Communicate all required booking information to the Front Office Department.

Process booking cancellations & modifications. Promptly relay such information to the Front Desk and Housekeeping Department.

Understand the hotel policy on guaranteed reservations and no-shows.

Monitor advance deposit requirements.

Process advance deposits on reservations.

Track future room availability on the basis of reservations.

Understand that business demand may require Associates to work in different shifts.

Anticipate and intervene in guest-related incident about satisfaction and attempt to resolve such issues professionally.

Monitor and enhance team's productivity and provide constructive feedback and coaching.

Result-driven and focused to achieve targets, forecasts and budgets.

Excellent timekeeping and meet deadlines.

Use empowerment attributes to take decisions on tasks and Associates on duty.

Punctual for duty to ensure smooth running of the Operation.
Reikalavimai
Excellent knowledge of the Opera software is MANDATORY.

Successful experience in a city hotel or Resort.

Have a passion for hospitality and a visible ambition to grow in the industry.

Flexible in terms of working hours. May work during weekends, as dictated by business demand.

Fluency in Lithuanian and English is a MUST. Russian language a big plus.
Mes jums siūlome
Competitive salary & excellent benefits at the Resort.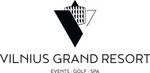 UAB "VILLON"
Esame ežerų apsupty ir šalia miesto. Čia teikiamos visos verslo konferencijų bei "atostogų" paslaugos.

Mūsų tikslas gerinti svetingumo industrijos standartus. Šio tikslo siekiame demonstruodami profesionalų ir pozityvų požiūrį.

VGR komandoje dirba 170 darbuotojų.

Viešbutyje yra 293 kambariai svečiams ir 8 000 kvadratų konferencijų centras.

Įmonė per metus generuoja 5 mln. EUR pajamų.



informacija apie UAB "VILLON"
3-5 mln. €
Pajamos 2019 m.
Darbuotojų pasiskirstymas pagal atlyginimus (neatskaičius mokesčių):
25% uždirba iki 642 €
25% uždirba 642-642 €
25% uždirba 642-862 €
25% uždirba nuo 862 €