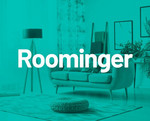 More about company »
Revenue Manager
700-1500
eur/mon.
Net
Job description
Maximize revenue delivery through most profitable channels to all properties based on occupancy.

Implement strategies and tactical positioning in accordance with market trends, holidays, seasonality.

Compile weekly and monthly reports and forecasts.

Take an energetic and active role in preparing and implementing month and annual budgets.

Analyzing and identifying historical, current and future trends in the market through a wide range of tools and sources to enhance revenue generation and communication/alignment of the necessary strategies to achieve the set objectives.

Often communication with property owners, agreements on the right prices.

Report to Reservation Manager and VP, Business Development.

Perform competitive benchmark studies and follow market trends.
Requirements
Attention to detail and organizational skills are a must.

Ability to lead initiatives and show skills in follow up.

Experience in hotels, reservations or revenue management.

Ability to work under own initiative in a highly pressured environment.

Great analytical skills.
Salary
700-1500 eur/mon. net
Salary depends on experience in revenue management.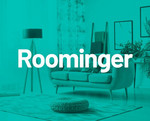 Roominger Co., Ltd.
We are a rental management team consisted of highly experienced and knowledgeable individuals with a goal of helping guests experience their dream vacation.

Our rich portfolio will provide you with a choice of the best and most stunning properties in Thailand, Spain and France. We offer the perfect accommodation for every occasion, whether it is a romantic getaway, family vacation or a business gathering.

Leave all your worries back home and let our professional hosts be a part of your vacation experience. Fluent in English, French, Spanish, Russian, Arabic, Mandarin and Thai, our skilful hosts will be able to answer your queries at any time, while fully respecting your privacy.